See you in Arras, July 2nd and 3rd, 2019, for the next edition of GeoDataDays !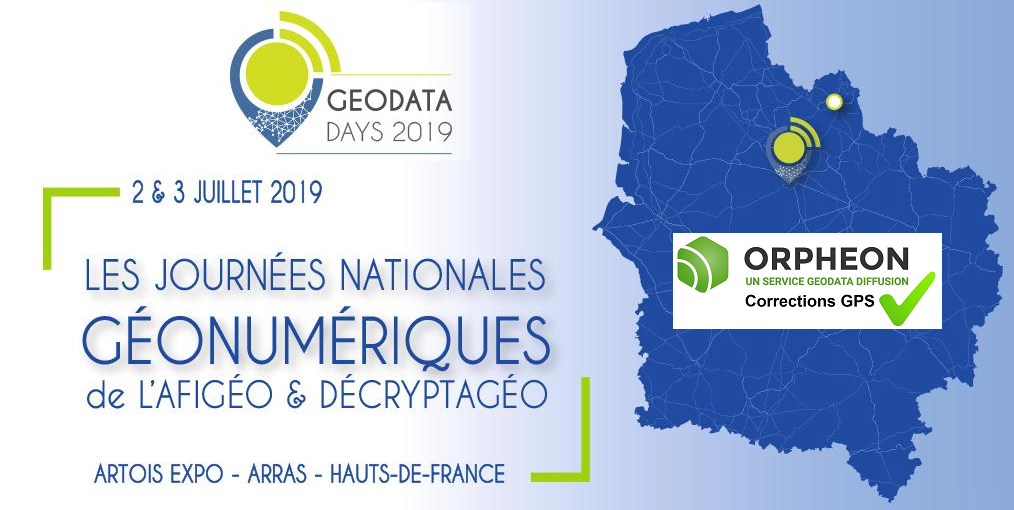 We will be very happy to welcome you to discuss your needs, your projects and answer your questions.
GéoDataDays is the national event of reference and independent of digital geography, organized by AFIGEO and DécryptaGéo To make known, promote and enhance the geographic data sector: its ecosystem, its actors, its products and services, its innovations.
The Orpheon network for all your missions
The Orpheon network is ideal for any precision geo-referencing project for mapping, asset management, geo-referenced data collection and any precision geo-positioning application used in a wide variety of fields :
Architecture,
Construction,
Network Management or Implementation,
Wealth Management,
Urban,
Archeology,
Geology,
Forestry,
Agronomy, Precision Agriculture,
Police Works,
and many more ….
The Orpheon network accompanies you and gives you a real plus in your GIS and field mapping work, from the simplest to the most advanced.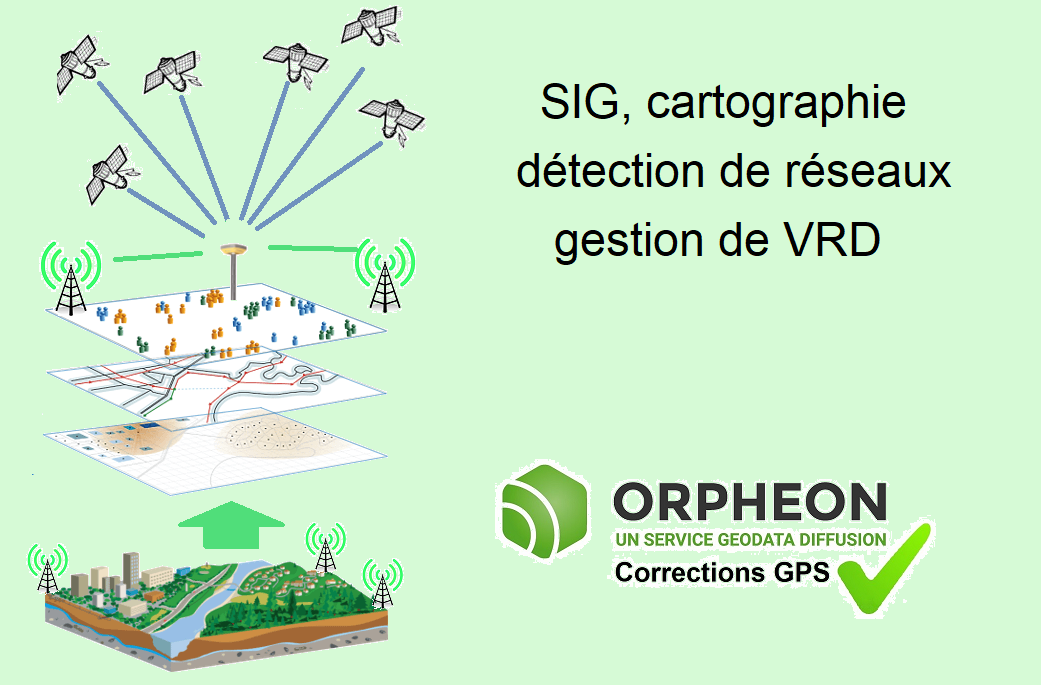 Compatibility all brands
The RTK Orphéon georeferencing signal is compatible with all equipment brands used in mapping, GIS, VDR management or even network detection. Its availability and its reliability confers in addition a comfort of use to him daily day and night.
A controlled price
The drop in our rates in 2016 and the now very reasonable cost of our services allow you to access the best of RTK positioning technology and the excellence of our services without having to take the lead with the commissioning or maintenance of a base station
In order to offer offers perfectly adapted to the needs of users, we have designed several subscription formulas. Our commercial offer is very clear and very flexible. So, in all transparency, you only pay for what you really need.
Depending on your specialty, do not hesitate to contact your usual distributor (Find your Distributor), he will know better than anyone to answer you and support you in your projects.