You now have the possibility of receiving your Geodata Diffusion invoices in electronic format for all the services subscribed to. When you choose the electronic invoice option, you agree that your company will no longer receive paper invoices from us.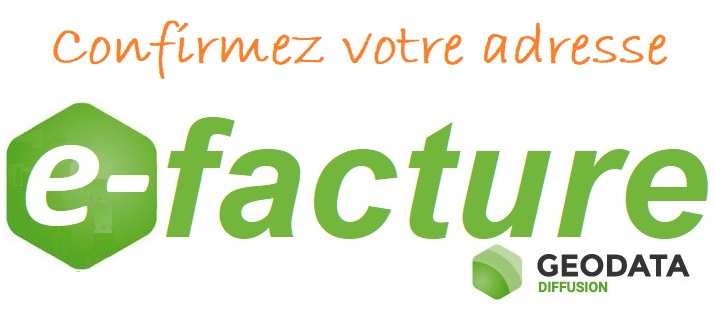 From this page, you can request to receive your dematerialized invoices in PDF format by e-mail, simply fill in the form below. The rate of invoicing will remain unchanged corresponding to the subscription of your annualized or monthly contract.
You must provide us with a valid and long-lasting e-mail address in order to properly receive your invoices. Upon receipt of your request, we will confirm the implementation of dematerialized invoicing.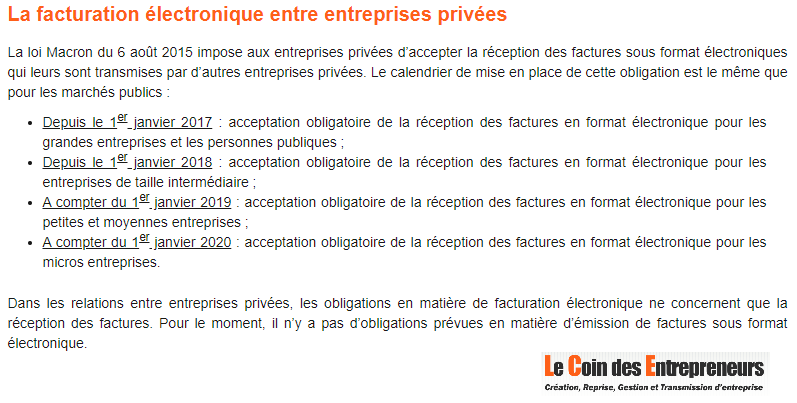 History of your e-invoices:
Available, if you are billed by Geodata Diffusion for your subscriptions or packages and you have accepted the dematerialized billing method.
History: you will find in your customer area all the electronic invoices generated directly by Geodata Diffusion for each of the corresponding subscriptions that are still active and even terminated.
If you have other subscriptions but these are invoiced to you by our distributor, these accounts and these invoices will not appear in your history.
Easily find the history of your invoices on your customer area:
Connect to your space with your identifiers and passwords which were confirmed to you when creating your subscription or package.
Your usernames and passwords:
When confirming each of your subscriptions, we create an individual username and password for the use of the corresponding correction service. It is exactly these identifiers and passwords that allow you to connect and view your invoices.

View all of your invoices
Tip: If you have multiple subscriptions, just log in with the username and password of your oldest subscription.
Indeed, your first subscription allows you to supervise everything and find all your invoices that you can download.
Note: a terminated account can still access its customer area and can thus still access the corresponding invoices on the one hand, but also if this account is the oldest, it remains the supervisor and still allows all invoices to be viewed. of your other subscriptions.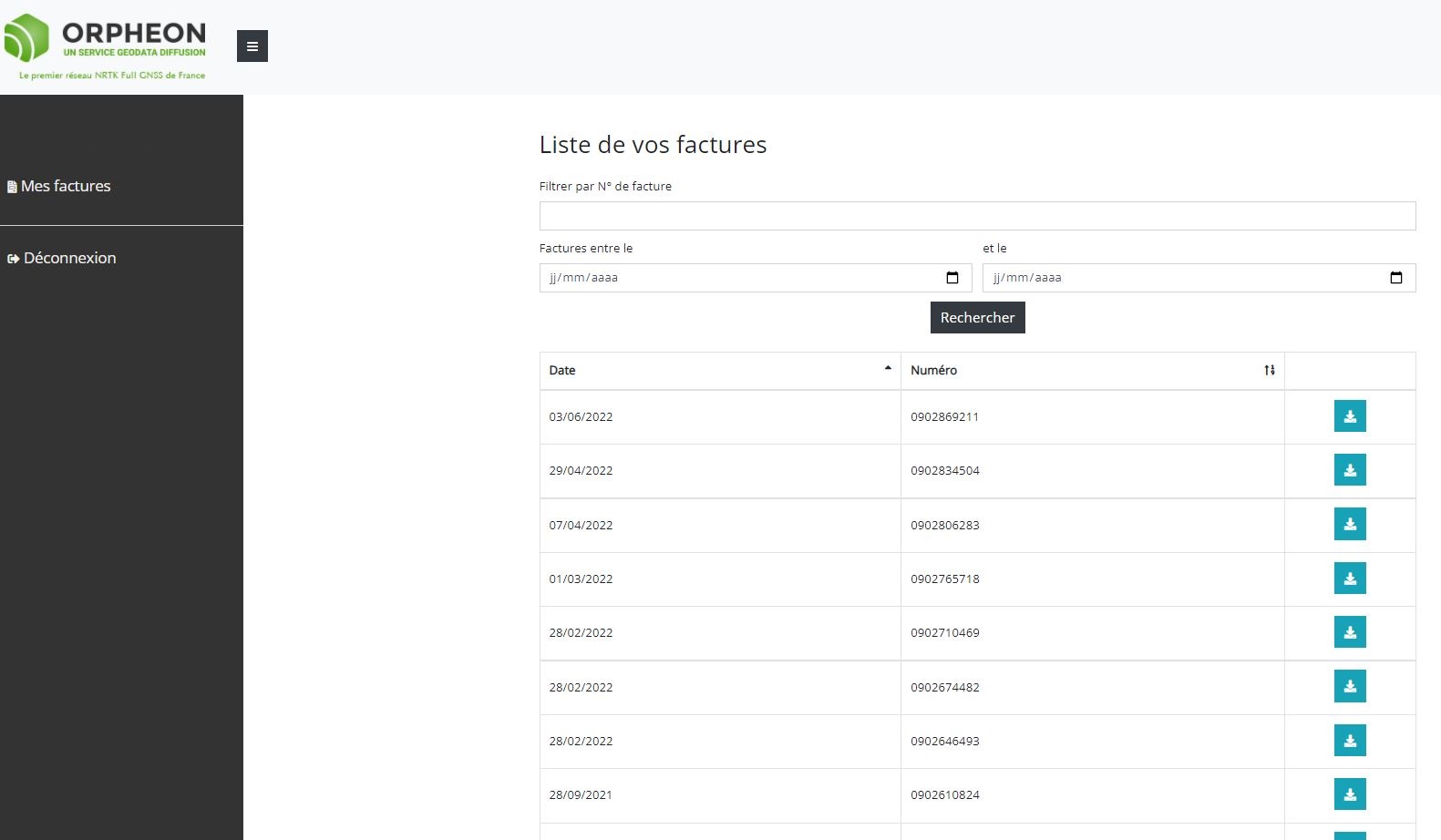 At Géodata Diffusion :
Our invoices are created automatically, sent, received and stored in electronic format (PDF) by our integrated management software package system, under the legal conditions in force.
The result of this digitization is the true copy of the original, identical to the invoices that we previously produced in paper format.
Do something for the planet :
The transition from paper to electronic invoicing can reduce CO2 emissions by more than a third.
This is an opportunity for the entrepreneur of tomorrow to make a harmless but strong gesture to reduce the ecological footprint of his activity.
Online request
Follow the instructions until your request is validated
Learn more:
Use of collected data
Geodata Diffusion undertakes to only use the email address you have entrusted to it for the purposes of e-invoicing.
It is also possible that the same address has been communicated to us to benefit from services, advice and technical support in relation to the use of precision geolocation.
All precautions are taken to preserve the security of the data, and in particular to prevent them from being distorted, damaged or that unauthorized third parties have access to them.
In accordance with Articles 15 and following of the General Data Protection Regulation 2016/679 ("GDPR"), you have the right to access, rectify, delete and oppose the processing of data concerning you, either from your personalized space on the www.reseau-orpheon.fr website if you have an account, or by mail to the following address:
Geodata Diffusion
Immeuble le Viking
32 avenue de la Baltique
91140 Villebon-sur-Yvette, France
Tél. : 01 69 18 81 60
e-mail : commercial@geodata-diffusion.fr
Complaints
If you have reason to believe that the security of your personal data has been compromised or that this data has been misused, you are invited to contact Geodata Diffusion's Data Protection Officer at the following address: commercial@geodatadiffusion.fr
Geodata Diffusion will thus investigate complaints concerning the use and disclosure of personal data and will attempt to find a solution in accordance with the regulations in force. Geodata Diffusion undertakes to process your request as soon as possible.