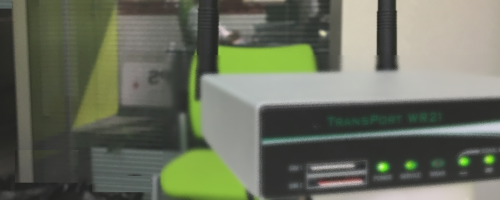 The transmission of real-time RTK corrections to the tractor can be done in two ways: either by radio or by mobile internet: the solution adopted and offered for more than 15 years by the Orphéon network.
Telephony transmission: GPRS mobile internet
Connected machines, machine guidance, weather sensors and soil analysis, data readings by drone… Technologies assist farmers and breeders in their daily practice and allow them to improve their yields. Connecting an agricultural machine to the mobile Internet via an integrated modem or an external platform fitted with a SIM card for real-time guidance also makes it possible, for example, to store and analyze data relating to the volume of crops, the humidity of seeds or to the state of the soil. Once processed, depending on the applications, they can be returned to the operator on his computer, tablet or smartphone to help him make the best decisions. Mobile Internet transmission by telephony (3G/4G modem for example) has now proven itself with a national territory coverage rate of nearly 99%. It is gradually supplanting radio transmission thanks, in particular, to the additional services it authorizes:
Coverage of the national territory of nearly 99%
In addition to Orpheon RTK correction services
The cut of sections
Modular sowing
Variation of reasoned irrigation (VRI)
Remote assistance*
Telematics*
Import of recommendation maps*
Downloading dedicated data*
Application update*
(*services offered by manufacturers, in addition to a subscription)
Internet on board
Internet now available on board (see Extended Flow SIM cards). The possibilities are endless to meet the growing needs of farms. This technology is compatible with all brands of equipment. Thus different operating modes are possible, in mono-station or in network mode which allows a modularity of the royalties and authorizes the changes of work areas at any time. Test carried out by Arvalis (Plant Institute), with 100 hours of driving: corrections are available 99.5% of the time in RTCM3 as in CMR+. 2 minutes of power cuts accumulated over an 8-hour day observed.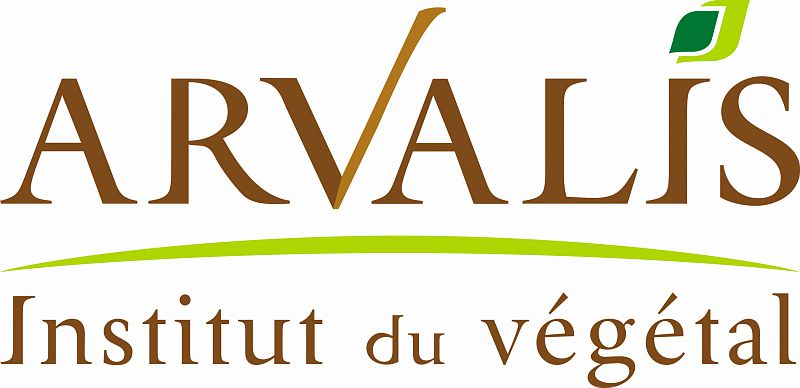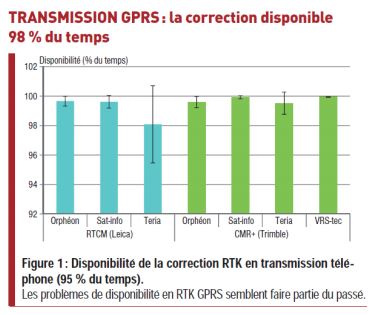 (Perspectives agricoles n°409 de Mars 2014).
The Geodata Plus:

Geodata offers you Extended Flux multi-use maps that allow you to connect to the server to obtain geo-positioning corrections, as well as to use new services such as remote assistance, telematics or download recommendation maps, plans or others depending on the services you have subscribed to with the various service providers and the capacities of the equipment used.

New Horizons in Agriculture:

Digital transformation is gaining new ground, in cities, but also… in our fields. The transformation of the farm of tomorrow continues. It is already full of sensors and connected objects, growers or operators now have their dashboard accessible via smartphone in their pocket and are able to run predictive algorithms on the data collected to help them in their day-to-day work. the day and for decision making. With the arrival of GIS survey equipment (mapping), hoeing or treatment robots, drones and connected farm management, today's agriculture is at the forefront of advances in both technical and environmental.
Towards the end of the radio transmission
Radio transmission has experienced significant growth in the past linked to the proliferation of individual beacons installed locally in certain concessions, in certain cooperatives or individual initiatives. This proven technology offered many advantages, such as an initialization time as soon as the power was turned on and a moderate annual fee. But today the limitations and the aging of this technology make it incompatible with the needs of precision agriculture.
Radio transmission: an outdated technology
In its operating principle, radio transmission only allows connection to a single base at a time (no network mode) with a range limit of approximately 20km and sensitivity to wave disturbances. It should be noted that the autoguiding installed in the tractor had to be of the same brand as the transmitter base. The radio transmission did not allow access to the new communicating applications that needed to be connected to the internet.
Limited scope
Susceptible to interference
A single base (no network mode)
Compatibility issue between signal brands and equipment.
No access to new on-board applications
No remote assistance
No application updates without on-site intervention
These points can be decisive in the event of a change of work area or equipment.
Switch to RTK over mobile internet
In terms of operation, RTK over mobile internet requires replacing the radio equipment with a 3G/4G modem to receive a correction signal via the telephone network. Once the type of Orpheon corrections service has been selected (see the Orpheon offer …), the user chooses his operator according to the coverage of his work area and his plots. Orange remains the preferred operator thanks to its very extensive coverage, but there are now also multi-operator SIM cards allowing the modem to select the strongest telephone signal in your work area.(
see choice of SIM card…
)
The Precision Agriculture offer
A specific offer of packages and subscriptions corresponding to your needs and adapted to your operation.
Mobile Internet access
To save you additional steps and expenses, we have forged close partnerships with the major French mobile operators SFR and Orange to provide you with SIM cards for mobile internet at the best conditions.
Network and subscription monitoring
The free Orpheon application gives you access from your smartphone to a large number of very practical and complementary features of your subscription or package.