Orphéon is a real-time RTK Full GNSS precision augmentation GPS correction system allowing users to position themselves with centimeter precision in the national reference anywhere in France and the West Indies with a single GNSS receiver:
Provide RTK GPS corrections
The Orphéon network is made up of nearly 220 observation stations, spread over the entire territory of metropolitan France and the West Indies. All of our stations form a large balanced RTK network that allows us to deliver centimeter RTK corrections to our many customers to increase the accuracy of their precision GPS. Our various services are marketed in the form of subscriptions or hourly packages.
Accuracy and availability
Thanks to its precision and the availability of its RTK GPS corrections, the Orpheon network offers increased productivity to all of its users in the fields of topography, construction, 3D digitization, machine control, precision agriculture and bathymetry, but also for new applications concerning autonomous vehicles, drones (UAV) and connected objects (IOT and M2M). Géodata Diffusion continues to develop the quality of its services through personalized support, responsive technical assistance and continuous improvement of its infrastructures. Our objective is to offer customers a secure and innovative service, guaranteeing them a high and constant utilization rate wherever they are, throughout the territory.
GPS Accuracy
The natural position provided by a GPS alone, gives a good idea of ​​where it is within a few meters, but is not precise enough to allow precision work. It requires correction so that its precision is increased and usable in agricultural work, topography, machine guidance or in many other fields of application (see).
Examples of machine control systems
Shovel excavation system
Two GPS / GNSS antennas are installed on the excavator turret in order to obtain its position, orientation and roll.

An inclinometer then makes it possible to determine the pitch (2-axis inclinometer to have redundancy on the measurement of the roll) and the position of the axis of rotation with the arrow. Angle measurement sensors on the boom, arm and bucket (inclinometers, cylinder extensometers, etc.) then make it possible to determine the position or even the orientation of the bucket, including underwater. In this way, it becomes possible:
To lay pipes by digging trenches at the desired position and depth while managing slopes.
To carry out leveling work (installation of embankments or platforms with the right slope(s).
Manage height alarms under power lines and/or bridges.
System for bulldozer and grader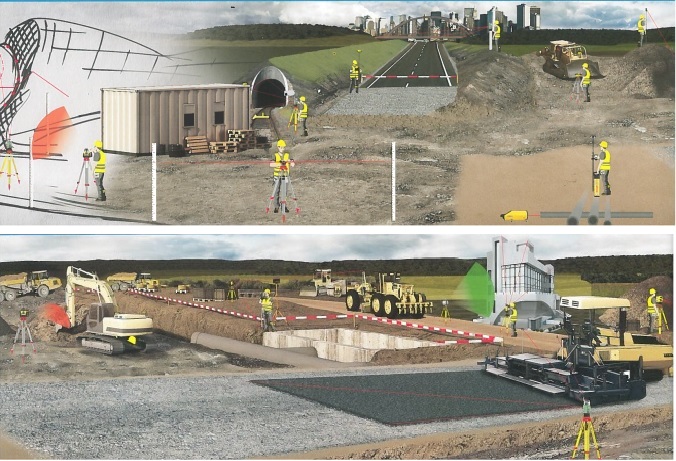 In order to determine the position and orientation (tilt and heading) of the blade, two GPS / GNSS antennas are mounted. Another solution is to mount a single GPS / GNSS antenna, coupled with a more or less complete attitude unit (from the simple roll or slope sensor to the measurement of the 3 angles of the blade) installed on the blade. From there, the hydraulics of the machine can be controlled so that the blade goes up and down automatically to maintain the correct slope when advancing the machine.
System for compactor
A GPS / GNSS antenna makes it possible to locate the compactor, a compaction sensor making it possible to detect anomalies in the settlement of the ground so that a supply of materials and a recompaction can be carried out.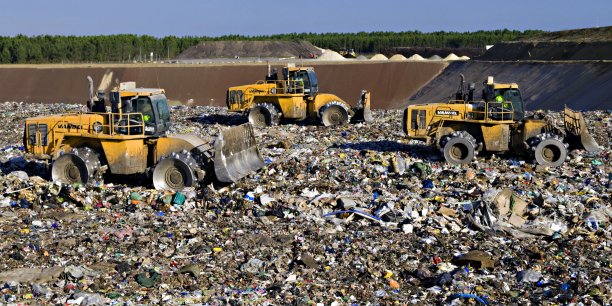 The Premium Orpheon offer
These subscriptions give access to unlimited Real-Time correction services in the NRTK Full GNSS centimetric repeatable GPS + Glonass + Galileo + BeiDou network.
The non-binding offer
This is access to the N-RTK GNSS correction network with real-time centimeter accuracy (GPS, Glonass). Often used to discover our services.
The 3D control offer
This is access to the N-RTK Full GNSS correction network with centimeter precision (GPS, Glonass, Galileo, Beidou). Often used to control the accuracy of its measurements or even for areas where a mobile internet connection is not available for real time.


Benefits
In your professional practice you can count on the knowledge, the know-how and the centimetric precision of the Orphéon network to meet your missions and your obligations.
The network has been thought out and designed according to the rules of the art, it is constantly monitored and checked regularly. (The network-Orpheon).
Everything has been thought out to allow you to benefit from increased productivity.

With the Orphéon network, you work with identical precision throughout the territory thanks to a uniform distribution of stations in metropolitan France and the West Indies. Whatever your position, the distance from the nearest reference station is never more than 30 km.

100% Galileo and BeiDou correction services in addition to GPS and GLONASS:
more satellites (+22 Galileo)
faster fixing,
more measurement stability,
more availability,
better positioning
fewer multipaths

Choose your area of ​​coverage and your duration of commitment according to your real need for an adapted price and discounts

RTK precision positioning geo-references your measurements or photogrammetry images in one step in real time to save production time. Or even as a control tool thanks to the post-processing available online.

A regular mesh and a reinforced infrastructure for you to secure data transfer, for greater reliability and repeatability on a daily basis.

The availability of the service gives the possibility to work from day to night, in foggy weather etc. by focusing their attention on the GPS guidance tool and no longer on driving for an always impeccable result

Thanks to the mobile internet connection, you are not limited by the range of radio systems and you do not have to deal with questions of frequencies or interference. The time saved allows you to multiply the work and concentrate on your production.

With Orpheon, preparation work is reduced to a minimum and you can start working faster. No pivot deployment to plan or monitor.

Choose your area of ​​coverage and your duration of commitment according to your real need for an adapted price and discounts