Test Orpheon
As part of your developments or tests aimed at testing or validating a solution requiring the services of the Orpheon network, you can now test our corrections temporarily for a short period of time.
Orpheon on demand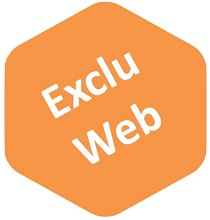 For your short-term work or for your short stays in France, we offer a series of GPS correction services.
Ideal when you know a mission is coming and you want to make sure everything will be ready on D-Day.
Services offered online
RTK subscriptions by the day or by the month
We propose a daily or monthly license for the duration of your mission in France.
These temporary subscriptions give access to unlimited "real-time" correction services to N-RTK Full GNSS repeatable centimetric network corrections (GPS + Glonass + Galileo + BeiDou). It is thus possible to choose your period according to your real need, and then benefit from adjusted rates.
5-hour packages to be used over 1 month
We propose an hourly package to be used over 1 month to meet your very short assignments in France.
These hourly packages give access to real-time RTK correction services from the Full GNSS network or to an online post-processing solution and Rinex data from the network.
And of course our full range of services adapted to your needs (On estimate)