The first NRTK FULL GNSS network in France
Provide RTK GPS corrections
The Orphéon network is made up of nearly 220 observation stations, spread over the entire territory of mainland France and the West Indies.
This network allows us to market correction services to improve GPS positioning (centimetric level).
All operations requiring centimeter accuracy are faster, more efficient, and more economical.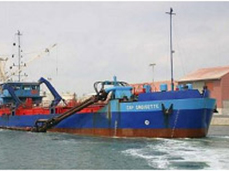 The Orphéon network facilitates and makes your measurements more precise in the coastal strip, but also on all the waterways of the territory.
We offer a full range of services as of subscriptions or hourly packages tailored to your needs. (Click on the links)
Find all the useful information and your contacts.
Géodata Diffusion, created in 2004, has become a major player in GNSS positioning in France.
Could not authenticate you.
    And receive the Newsletter
Network information
the news
The events