Your customer area
The Customer Area offers all our customers various services that supplement access to your real-time GNSS corrections.
Consult freely:
The status of the Orpheon GNSS network
Your personal information
The contracts you have signed
Your connection history
The remaining credit on your hourly rate
History of your e-invoices
Your tools
Visualization of your real-time connections
Check your connection and settings
Analyze your connections (logbook)
Visualize your trajectories
Perform online post-processing
Change of reference system online
Download Rinex from Orpheon stations
History of your invoices
Available if you are billed by Geodata Diffusion for your subscriptions or packages and you have accepted the dematerialized billing method.
A technical space
The Orphéon network offers, thanks to its user interface, tools that facilitate your daily work or the development and integration of precision GPS chips in your projects. Check your connections in real time, consult logs or view your trajectories makes your work easier and saves time. but also post-process your work directly online.
Go straight to the point!
Access to your Customer area
Find your login information and log in using your username and password:
History of your invoices:
Available, if you are billed by Geodata Diffusion for your subscriptions or packages and you have accepted the dematerialized billing method.
History: you will find in your customer area all the electronic invoices generated directly by Geodata Diffusion for each of the corresponding subscriptions that are still active and even terminated.
If you have other subscriptions but these are invoiced to you by our distributor, these accounts and these invoices will not appear in your history.
Easily find the history of your invoices on your customer area:

Enter your username and password (provided by Geodata) for the secure connection.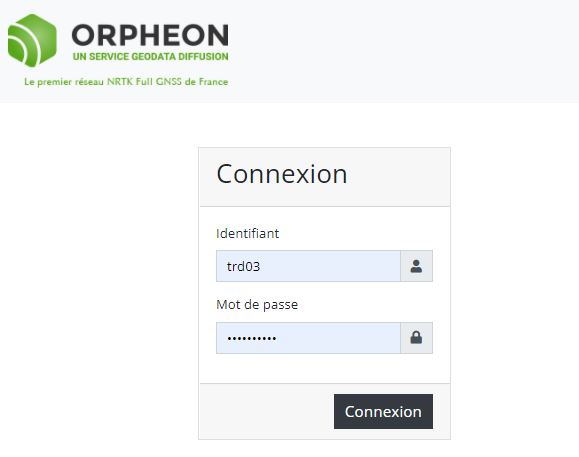 View and download the invoices you need
Tip: If you have several subscriptions, simply log in with the username and password of your oldest subscription.
Indeed, your first subscription allows you to supervise everything and find all your invoices that you can download.
Note: a terminated account can still access its customer area and can thus still access the corresponding invoices on the one hand, but also if this account is the oldest, it remains the supervisor and still allows all invoices to be viewed. of your other subscriptions.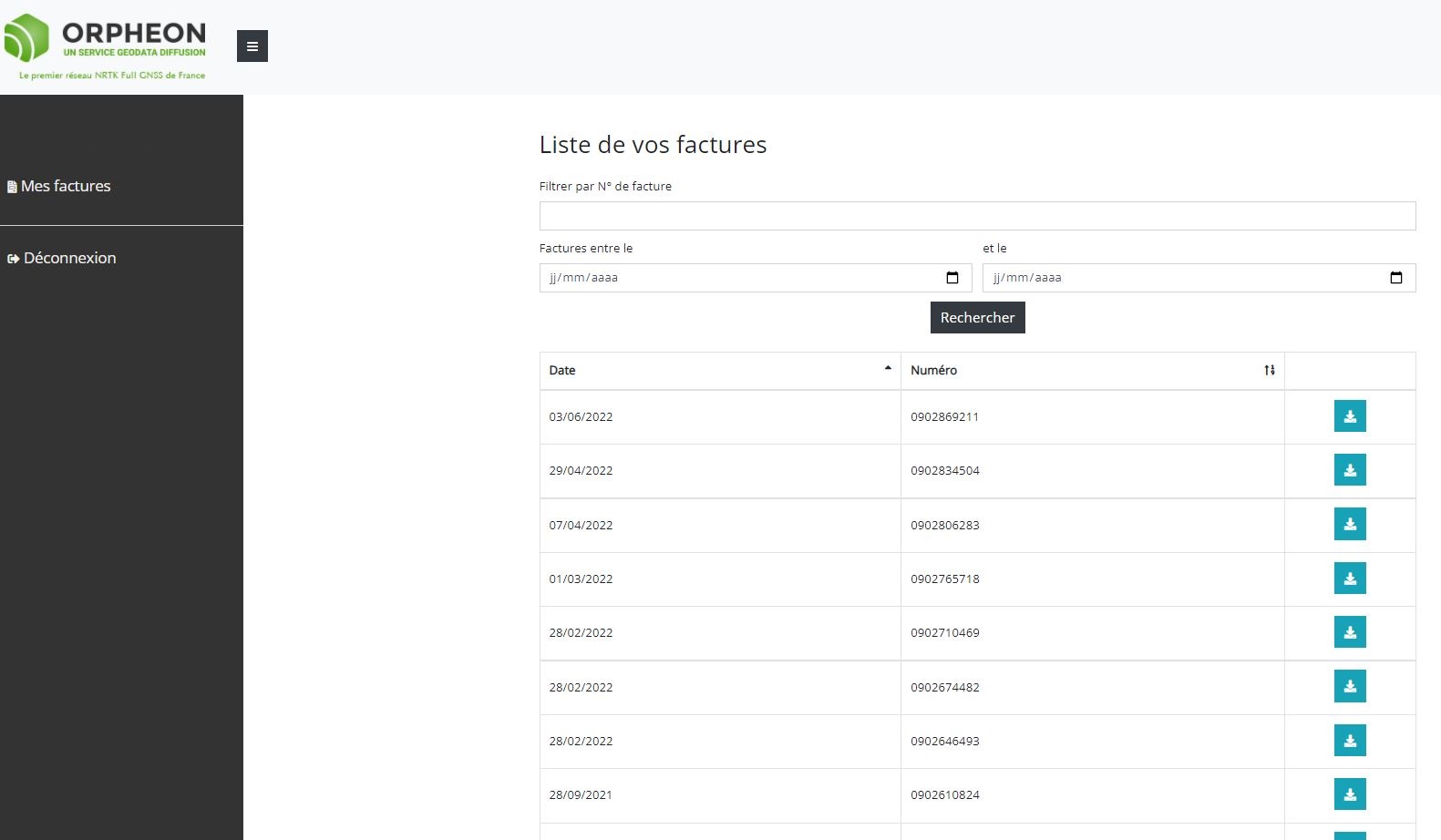 History of your connections:
View the Usage Report
Select the predefined period or a custom scale for which you want to see the list of your connections. From this list you can access the log of each of your connections as well as a summary of your trajectory.
You can export the list in CSV format for editing your custom reports.