The Orpheon network offers increased productivity to all of its users in many fields such as topography, construction, 3D digitization, machine guidance, precision agriculture and bathymetry, but also for new applications concerning autonomous vehicles, drones (UAV) and connected objects (IOT and M2M).
Géodata Diffusion continues to develop the quality of its services through personalized support, responsive technical assistance and continuous improvement of its infrastructures. Our objective is to offer customers a secure and innovative service, guaranteeing them a high and constant utilization rate wherever they are, throughout the country.
Fields of application
All operations requiring centimeter precision are faster, more efficient, and more economical. From the preparatory study phases, to the construction or development operations and end-of-site control, everything is optimized.
Please find bellow an overview of the different Orpheon network applications.
A Full GNSS network

Receive now
Galileo corrections thanks to the Orpheon network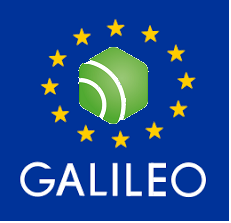 100% more satellites
The addition of the Galileo and BeiDou satellites to the GPS and GLONASS satellites significantly increases the number of satellites that can be observed simultaneously by a GNSS antenna.
The addition of the GALILEO and BeiDou constellations thanks to the Orphéon network is not a simple gadget, but the assurance of better daily productivity in the field.
Indeed, you can now permanently count on the constant availability of at least 6 additional satellites to bring you real advantages:
Improved positioning quality
More satellites available to calculate its position
Precise positioning even in difficult environments (urban canyons for example or under a canopy)
Improved positioning reliability
Shorter fixing time
The right position:
Initially set up to meet the specific needs of expert surveyors or topographers, the Orphéon network quickly became essential in many other professions and other precision geopositioning applications.
The advantages of the Orpheon network
Compatible with GNSS RTK receivers of all brands
Very fast and simple commissioning everywhere
Dense, regular and structured coverage of the entire territory
High level quality and service
Full GNSS: Increased productivity
All you have to do is connect your GNSS receiver to the real-time corrections and accuracy increase service.
You receive your positioning data very quickly, directly in the national repository.
You can check the network status
Our offers are modular: Subscriptions or Packages
A controlled investment
Reduce your investments with Orpheon
A single GNSS receiver is enough: your initial investment is significantly reduced, and you have fine control over your budget depending on your activity.
There is therefore no need to buy your own RTK base station, to worry about its connection to RGF93, and to have it monitored against theft and damage.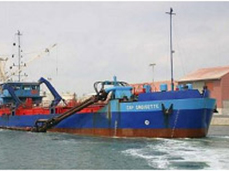 The Orphéon network facilitates and makes your measurements more precise in the coastal strip, but also on all the waterways of the territory.