RTK drones
A large number of drones now incorporate precision GPS which allows results to be obtained with centimeter precision, making it an effective tool for surveyors.
The use of a fixed base to obtain precise positioning in real time can present some heaviness, such as ensuring its precise geo-referencing so that the entire site is well set up or its monitoring.
Work with a national network
Using corrections from a network allows you to concentrate on the essentials of your mission and your site. It gives you more flexibility with the possibility of chaining distant missions since the service is available everywhere in France.
The network makes your life easier: no base to transport, install, set up or monitor.
Drones now use the Orpheon network
Photogrammetry
Photogrammetry makes it possible to reconstruct surfaces from photographs acquired from different points of view using the parallax obtained between these images (principle of human stereoscopic vision).
Digital photography makes it possible to correlate the geometry of the images and their acquisition in order to more precisely model a 3D copy of the photographed scene.
The quality of each shot, the quality of the sensor, the brightness, the optical distortion, the ability to position the shots between them will influence the quality of this 3D modeling. It is therefore important that each shot is positioned precisely
Varied missions
Working on topographical surveys of areas covering several hectares is done very quickly compared, for example, to operators or surveyors who have to walk with their heavy measuring equipment and thus perform hundreds or even thousands of measurements.
In addition, the drone makes it possible to carry out surveys in dangerous areas and thus prevent people from exposing themselves to these dangers, this may be the case in quarries in the presence of construction machinery or even in unstable areas. as in landslides, which makes it possible to assign them increasingly varied professional missions, particularly in GIS.
Need for Precision
The natural position given by a GPS alone, gives a good idea of ​​where it is within a few meters, but is not precise enough to allow precision work.
The Drone moving constantly throughout the work carried out, It requires corrections so that its precision is increased. These corrections must reach him continuously in real time or else each of the positions recorded with the photos will have to be corrected in post-processing.
The quality of the work obtained depends on the precision of these corrections, which themselves depend on the different technologies available, but also on the quality of reception of this information.
Today the integration of precision GNSS chips is democratizing by becoming affordable and makes it easy to imagine all kinds of practical uses for drones. It then becomes possible to integrate a centimeter-precision RTK receiver in a compact, lightweight and energy-efficient design to meet the requirements of these new applications and thus free the imagination and creativity.
Savings and increased productivity
With the geo-referencing of the images made during the shooting thanks to the on-board precision GPS, the working time of digital production is considerably reduced. In a single operation, the data is thus recorded and calibrated in the national reference system.
The integration of RTK GPS and latest-generation inertial units combined with GNSS corrections generated via the Orpheon network allows rapid implementation and simplified deployment, since they eliminate the need for a second GNSS receiver (basic ) nationwide.
These same corrections, provided by the Orphéon network, also facilitate the processing of data or images in real time or in post-processing. The professional reports generated are thus of better quality.
Precision in all areas
The precision obtained makes it possible to work in a very large number of applications, such as:
Architecture
Construction, Construction
Construction, inspection of works
Volume calculation (earthworks)
Thermometry
Ortho photography
Photogrammetry
Multispectral imaging
3D modeling
Bathymetry and maritime works
Network management or implementation
Urban heritage management
Archeology
Geology
Petroleum and energy sector (high voltage line survey)
Transportation (Railway)
Forest
Agronomy
Precision farming
police work
Choosing a software solution
Depending on your business applications (territory analysis, infrastructure inspection, surveillance), it will be necessary to store and process all of this information. This software dedicated and specifically adapted to the problems of Drones will allow you to significantly save calculation time on your complex projects (Dense surface digital models MNS, digital terrain models DTM, detection of changes etc.)
Our distributors are at your disposal to support you and offer you the solution best suited to your needs, do not hesitate to contact them.
Essential training
The use of an aerial drone is very much regulated by strict legislation that few people know about. This legislation makes it possible to regulate the use of drones in the airspace to avoid serious incidents & accidents, while defining specific rules according to the categories to which they belong. It is therefore essential to have the theoretical ULM pilot certificate (with the DGAC) and a Declaration of skill level (DNC) recognized by the DGAC. He will therefore be able to practice the profession of drone remote pilot professionally.
You can inquire at the Fédération Professionnelle du Drone Civil
Downloading RINEX Files for Post Processing

Geodata offers, via an Internet connection to access a Web interface, the downloading of RINEX files necessary to improve its positioning by differential methods in deferred time (post processing).

Depending on the type of measurements carried out, fixed or mobile, several post-processing solutions can then be envisaged with respect to a physical permanent station or else with respect to a virtual station created from several physical stations.

compared to physical permanent stations

PPK method: Kenematic post processing for mobile rover
PPS method: Post processing Static for fixed rover

relative to a virtual station

N-PPK method: Network Post processing Kenematic for mobile rover
N-PPK method: Network Post processing Kenematic for stationary rover

We offer an offer in the form of different Hourly Packages* adapted to your different needs. (*valid for 12 months from the date of subscription).

Do not hesitate to contact us for any additional information.
(Accéder à la page)
New – Order directly

 on line

on our web site
We have just opened our e-commerce site to allow you to quickly order our one-off short-term services.
If you wish to purchase one or more products appearing on the Website, you can select the product you wish and then indicate the options of day or month duration, the quantity and the desired start date to add it to your basket.
Orphéon on demand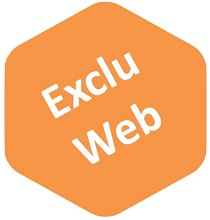 For your short-term work or for your short stays in France, we offer a series of GPS correction services.
Ideal when you know a mission is coming and you want to make sure everything will be ready on D-Day.
In order to offer offers perfectly adapted to the needs of users, we have designed several one-time subscription formulas. These various services are marketed exclusively on our website in the form of subscriptions or hourly packages specifically adapted to short periods.
Because it is difficult to assess your activity over a year, between the delays in obtaining authorizations or waiting for a favorable weather window, the Orphéon network offers you a flexible offer adapted to your activity which will allow you to work in the best conditions.
We offer in addition to the usual GPS + Glonass packages, new Full GNSS packages as well as a post-processing option available on the same subscription form for a greater choice. (en savoir plus sur nos forfaits …)
Benefits
In your professional practice you can count on the knowledge, the know-how and the centimetric precision of the Orphéon network to meet your missions and your obligations.
The network has been thought out and designed according to the rules of the art, it is constantly monitored and checked regularly. (The network-Orpheon).
Everything has been thought out to allow you to benefit from increased productivity.

With the Orphéon network, you work with identical precision throughout the territory thanks to a uniform distribution of stations in metropolitan France and the West Indies. Whatever your position, the distance from the nearest reference station is never more than 30 km.

100% Galileo and BeiDou correction services in addition to GPS and GLONASS:
more satellites (+22 Galileo)
faster fixing,
more measurement stability,
more availability,
better positioning
fewer multipaths

RTK precision positioning allows you to geo-reference your measurements simply and confidently in the national reference system in real time to save production time. Or even as a control tool thanks to the post-processing available online.

Thanks to the mobile internet connection, you are not limited by the range of radio systems and you do not have to deal with questions of frequencies or interference. The time saved allows you to multiply the work and concentrate on your production.

With Orpheon, preparation work is reduced to a minimum and you can start working faster. No pivot deployment to plan or monitor.

Choose your area of ​​coverage and your duration of commitment according to your real need for an adapted price and discounts

RTK precision positioning allows you to geo-reference your measurements simply and confidently in the national reference system in real time to save production time. Or even as a control tool thanks to the post-processing available online.

A regular mesh and a reinforced infrastructure for you to secure data transfer, for greater reliability and repeatability on a daily basis.

The availability of the service gives the possibility to work from day to night, in foggy weather etc. by focusing their attention on the GPS guidance tool and no longer on driving for an always impeccable result