GPS correction
A GPS corrects its position using correction data transmitted by an observation base. The GPS will then integrate this information into its positioning calculation to gain precision. The use of several observation bases placed in a network greatly improves the stability of the positioning and its availability.
In agriculture
Today, RTK satellite geopositioning correction tools are the basic tools in precision agriculture but also in polyculture-livestock type structures. The offer of precision RTK GPS correction services is expanding more and more: this series of articles allows you to better understand this technology, its challenges and to get a good idea of ​​the possibilities that correspond to you.
Choose a GPS correction for your Farm
Géodata Diffusion offers you to take stock of the various solutions currently available on the market around GPS in agriculture and to support you in your choice. We would like to share with you the experience that we have acquired over many years in this field with a large number of farmers and users.
Guidance of agricultural machinery
Parcel survey
Guidance of autonomous machines (Drones, Robots, Irrigation system, etc.)
Telemetry
Cut of sections
Modulation (input or seed)
Innovations, new applications
Compatibility with all brands
The RTK Orphéon signal is compatible with all brands of equipment used in agriculture. Its availability and reliability also make it comfortable to use on a day-to-day basis, day and night. It becomes a universal tool in farms.
A controlled price
The drop in our prices in 2016 and the now very reasonable cost of our services allow you to access the best of RTK positioning technology and the excellence of our services without having to worry about commissioning or maintenance of a base station.

Benefits
In your professional practice, you can count on the knowledge, the know-how and the centimetric precision of the Orphéon network to meet your missions and your obligations. The network has been thought out and designed according to the rules of the art, it is constantly monitored and checked regularly. (
Orphéon Network
).
Everything has been thought out to allow you to benefit from increased productivity.
The Orphéon network accompanies you in your multiple works throughout the year, over the seasons.
Repeatability:

The Orpheon network offers you real-time RTK GNSS corrections which are the only corrections whose centimetric precision systematically allows you to return to the same place month after month. With Orpheon, preparation work is reduced to a minimum and you can start working faster. Everything has been thought of to allow you to benefit from increased productivity thanks to RTK autoguiding

Absolute precision:

Due to its stability and availability, it is the solution that offers the most possibilities and flexibility in terms of the type of work that can be performed, but also the greatest availability and accuracy of corrections over time, for all the work of the more common to more demanding jobs. Orphéon allows you to obtain precision adapted to each of your needs in all circumstances:

NRTK: Absolute accuracy of 2 cm.
No signal drift
Receipt of instantaneous corrections, no convergence time

National coverage:

The Orphéon network covers the entire metropolitan territory, its unique dense network means that you are never more than 30km from a reference base station. The most regular network structure in France

Click on the map to access the interactive network map

Availablity :

A reinforced structure:

The Orphéon correction service is particularly suited to the needs of agriculture. The network mode makes it possible to receive corrections of excellent quality and to work continuously even if the nearest station is stopped. All of our computer facilities are duplicated in different locations to ensure continuous service.

Additional satellites:

The addition of the Galileo and BeiDou satellites to the GPS and GLONASS satellites means that you can always count on the constant availability of many additional satellites to bring you real advantages:

More satellites available to calculate its position
Precise positioning even in difficult environments (near trees or buildings for example))
Improved positioning reliability and stability
Shorter fixing time

RTK precision positioning allows you to geo-reference your measurements simply and confidently in the national reference system in real time to save production time. Or even as a control tool thanks to the post-processing available online.

RTK precision positioning allows you to geo-reference your measurements simply and confidently in the national reference system in real time to save production time. Or even as a control tool thanks to the post-processing available online.

A regular mesh and a reinforced infrastructure for you to secure data transfer, for greater reliability and repeatability on a daily basis.

The availability of the service gives the possibility to work from day to night, in foggy weather etc. by focusing their attention on the GPS guidance tool and no longer on driving for an always impeccable result
To guide you, here are the topics covered :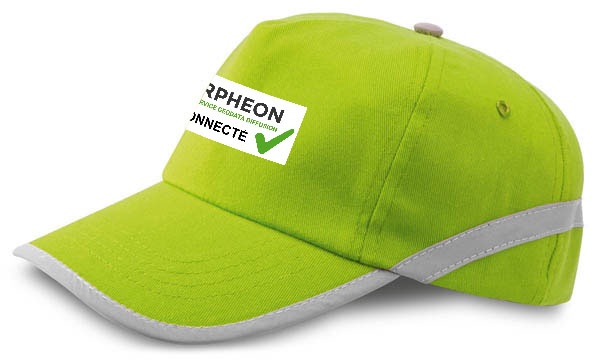 Géodata Diffusion First Full GNSS network in France, offers various possibilities of subscriptions or packages adapted to your present and future needs.