New – Order directly

online

on our web site
We have just opened our e-commerce site to allow you to quickly order our one-off short-term services.
Orpheon on demand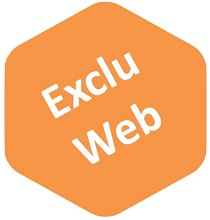 For your short-term work or for your short stays in France, we offer a series of GPS correction services.
Ideal when you know a mission is coming up and want to make sure everything will be ready on D-Day.
In order to offer services perfectly adapted to the needs of users, we have designed several one-time subscription formulas. These various services are marketed exclusively on our website in the form of subscriptions or hourly packages specifically adapted to short periods.
If you wish to purchase one or more products appearing on the Website, you should select the product you wish then indicate the options of day or month duration, the quantity and the desired start date to add it to your basket.
Services offered online
RTK subscriptions by day or by month
We propose daily or monthly license for the duration of your mission in France.
These temporary subscriptions give access to unlimited "real-time" correction services to N-RTK Full GNSS repeatable centimetric network corrections (GPS + Glonass + Galileo + BeiDou). It is thus possible to choose your period according to your real need, and then benefit from adjusted rates.
5-hour packages to be used over 1 month
We propose hourly packages to be used over 1 month to meet your very short assignments in France.
These hourly packages give access to real-time RTK correction services or to our network raw data from the Full GNSS network .
And of course our full range of services adapted to your needs (On estimate)