In the selection of our reception sites, no metallic structure (such as hangars) nor any building of great height or subject to excessive mechanical constraints (such as silos).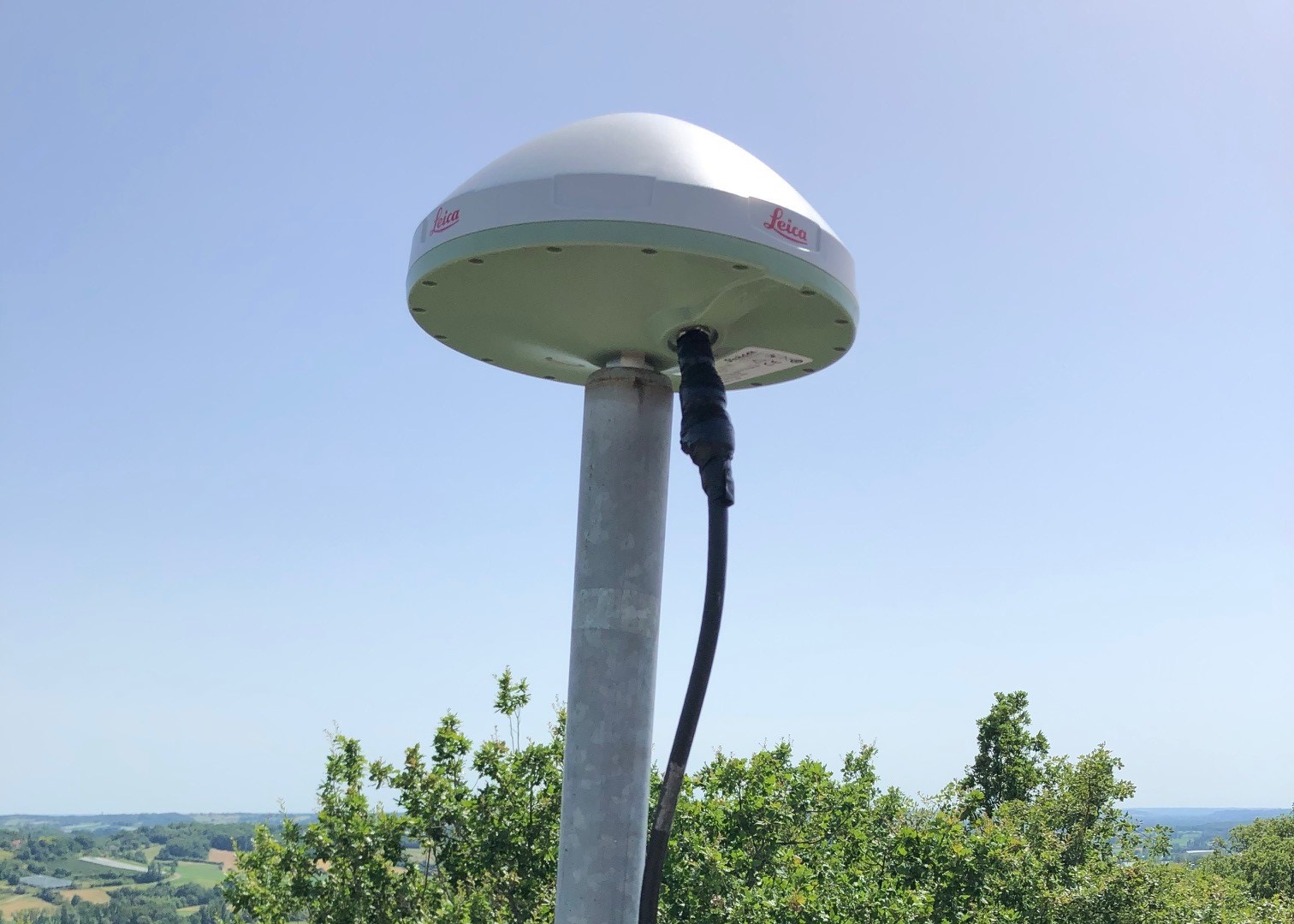 Occupancy agreements are signed with the occupants of the estate to ensure the sustainability of the facilities and the conditions of access for maintenance reasons. Each of the 192 GNSS reference stations is installed on a building offering perfect visibility of the sky. In such a way that no obstacle comes between a satellite more than 10° above the horizon and the antenna, and that no obstacle can serve as a source for a multipath.
Key figures

90% of sites are public buildings, guaranteeing the sustainability of occupancy agreements.
A very regular geometric layout without equivalent in France.
The choice of the location of the antennas of our permanent stations was made in a thoughtful and programmed manner in order to cover the territory in an optimum manner with density and geometric regularity. The complete mesh has thus been planned so that the reference stations are precisely positioned and create regular alignments over the entire territory.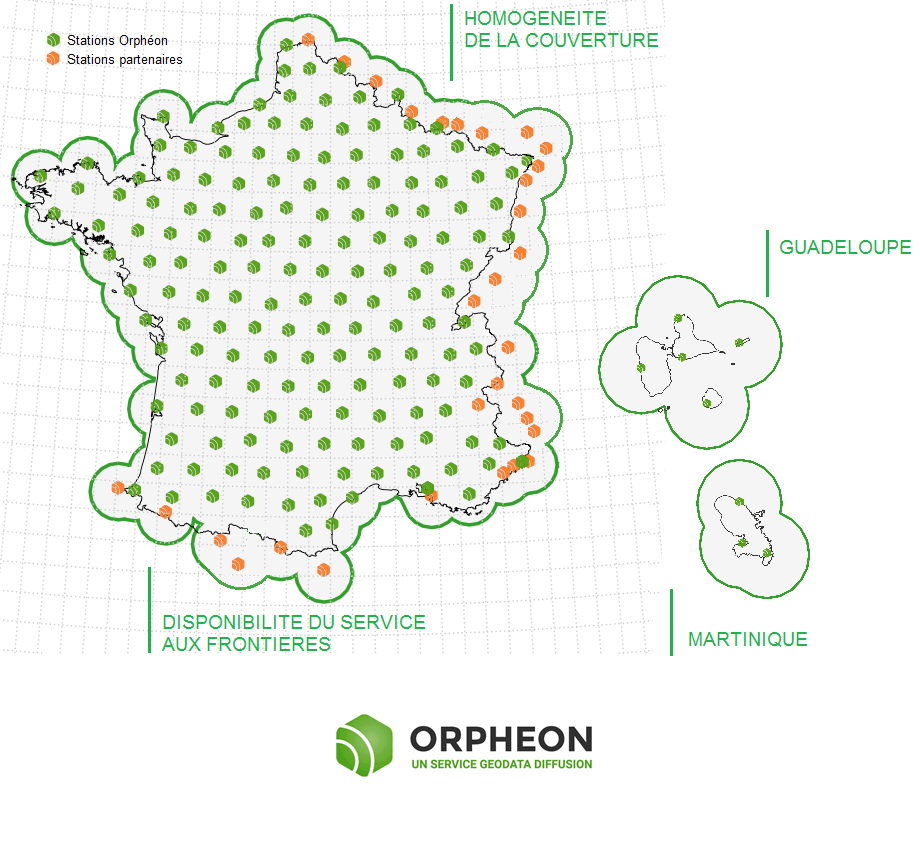 Whatever your position, the distance to the nearest reference station is never more than 30 km.
Network coverage
With the RTK Orphéon network, you work with identical precision throughout the territory thanks to a uniform distribution of stations in all the areas covered. The Full GNSS Orphéon network thus stands out significantly from its competitors, which are multiplying the number of reference stations because of their disorderly location on the territory and whose coverage is losing homogeneity, sometimes leaving very large distances in the meshes of their network.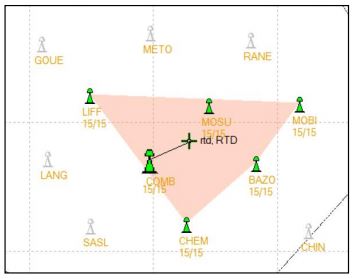 The most regular and geometric network layout on the whole territory to create a regular mesh of 60 km and deliver the precise corrections for the constellations GPS, Glonass, Galileo, Beidou.
Stationing procedure
After the final installation of a reference station on a new site or after maintenance, we obtain an initial approximate position of this site by observations over a minimum period of 72 hours. This duration makes it possible to obtain the first coordinates of the site. Then these observations are conducted over a month in order to acquire the time series that will be used to calculate the position using the Bernese GNSS software: high-precision scientific multi-GNSS data processing software developed at the Astronomical Institute of the University of Bern (AIUB).
All the sites are referenced in the RGF93 via a "state of the art" procedure from the stations of the RGP (Permanent GNSS Network). We then obtain the position and the precise three-dimensional coordinates of the site which we can then integrate into the network to deliver the correction services.