Share the post "Autonomous robots: RTK GPS technology for robot mowers"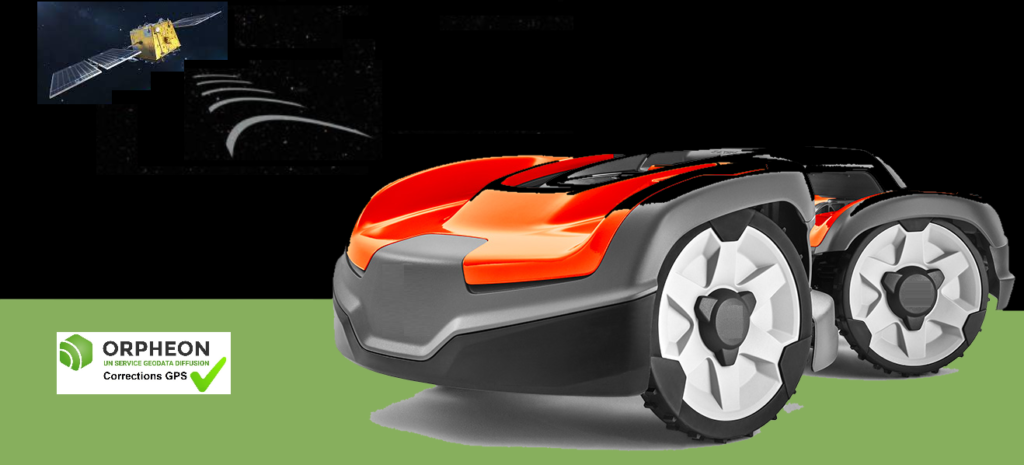 Here is a new example of real-world application and benefits of real-time kinematics (RTK) used in field robotics to help a mobile robot accurately position itself, navigate obstacles, and follow waypoints based on location. 'application.
Precision GPS at the service of robot mowers
Gardening robots are not immune to the latest developments to simplify their use, especially in the professional field.
Before GPS
Some self-contained machines needed a boundary wire to delimit the area in which the mower had to work. This cable can either be fixed to the ground using pegs or buried. To define several different zones, it was therefore necessary to delimit each of them before starting the mowing cycle. Depending on the different surfaces to be mowed, this preliminary work could be particularly long and therefore costly.
With the arrival of precision GPS
The work of preparing the different work areas is therefore greatly simplified thanks to the entry of a few GPS coordinates.
Then, the on-board GPS system establishes a virtual map of the area as you mow. Thus, the mower remembers the places it has already passed during a mowing cycle and will not return there unnecessarily. This operation is very different from models of autonomous mowers which generally cover the mowing area randomly, which made them go over multiple times on already mowed places.
The work of the robot therefore becomes more rational and efficient, which saves both energy and therefore autonomy, but also saves time. This time can be particularly important depending on the places where this work must be done.
Faster and more efficient mowing
With such an advanced guidance system, mowers can now mow the terrain with straight lines, the robot will no longer turn away if it faces a higher grassy area mistaking it for an obstacle.
Sports centers whose grounds have a high occupancy rate, time management is a complex issue and saving time is a definite advantage.
The same is true for the surroundings of a railway track or this example of the security zones of the Norwegian international airport, located in Sola. And this, without having to mow only at night.
Accurate GPS and mobile internet connection
Many applications exist today precisely to locate these objects but do not have the precision necessary to take a real advantage.
With ± 5m of precision, a classic GPS gives an idea of ​​a position or a route, but when you want to guide a movement to avoid obstacles or you need to know in detail a trajectory, an exact position at an instant t, centimetric precision then becomes indispensable and vital.
A precision GPS associated with corrections from the Orpheon network provide the desired centimetric precision.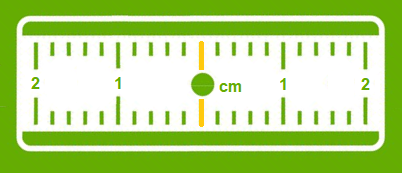 Corrections to gain precision
For its accuracy to be increased and usable in agricultural work, surveying, machine guidance or many other application areas (see) It requires corrections.
Precision GPS
We distinguish between two types of GNSS receivers:
Consumer receivers (Watches, phones, tablets, cars etc…) which will only work in natural mode without the possibility of improving their accuracy through corrections
Precision receivers (RTK), which will be able to integrate external correction data from the Orpheon network allowing them to increase their precision.


The advantages of the network
In your professional practice, you can count on the knowledge, the know-how and the centimetric precision of the Orphéon network to meet your missions and your obligations.
The network has been thought out and designed according to the rules of the art, it is constantly monitored and checked regularly. (The network-Orpheon).
Everything has been thought out to allow you to benefit from increased productivity
and move from one site to another without wasting time

RTK precision positioning allows you to geo-reference your measurements simply and confidently in the national reference system in real time to save production time. Or even as a control tool thanks to the post-processing available online.

The availability of the service gives the possibility to work from day to night, in foggy weather etc. by focusing their attention on the GPS guidance tool and no longer on driving for an always impeccable result

The repeatability over the seasons allows you to always go back to the same place, to keep your bearings or to preserve your crops. The working area is thus preserved.

A regular mesh and a reinforced infrastructure for you to secure data transfer, for greater reliability and repeatability on a daily basis.

In order to offer offers perfectly adapted to the needs of users, we have designed several subscription formulas. Our commercial offer is very clear and very flexible. So, in complete transparency, you only pay for what you really need.