Provide RTK GPS corrections
The Orphéon network is made up of nearly 220 observation stations, spread over the entire territory of metropolitan France and the West Indies.
All of our stations form a large balanced network that allows us to deliver RTK corrections to our many customers to increase the accuracy of their precision GPS. Our various services are marketed in the form of subscriptions or hourly packages.
The best network at the service of agriculture
The Orphéon network supports you in your multiple tasks, even the most difficult, throughout the year, over the seasons and also supports innovations when it comes to precision.
The RTK Orpheon signal is also compatible with all brands of equipment used in agriculture. Its availability and reliability also make it comfortable to use on a day-to-day basis, day and night.
Adapted RTK tariffs
Without entrance fee
Homogeneous national coverage
Centimeter precision everywhere
100% compatibility with all brands
Responsive technical support
The highest service availability rate
Recognized expertise for more than 15 years
Receive our best offer and prices to easily order the best RTK corrections service.
Free and fast delivery

Precision without commitment
These are access to the N-RTK network with centimeter precision often used to discover or set up a precision farming solution while controlling your budget, without commitment.
They allow access to GPS + Glonass "real-time" correction services depending on the option chosen:
The advantages of RTK Orphéon packages

Usable over 12 months, at any time, from the date of subscription throughout the National territory (See conditions).
Without commitment,
Constant centimetric precision, GPS + Glonass
100% compatible with section cutting
Positioning is repeatable and allows work to be resumed,
Minimal convergence times
compatible with all brands of equipment
No geographic restriction, available nationwide
Multi connections (up to 5 simultaneous per package)
RTK network work, the 6 permanent stations surrounding the equipment provide precision correction
RTK network mode, no worries if one of the permanent stations stops, the network compensates.
Additional services included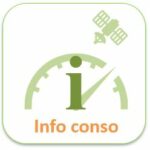 Follow your consumption on your customer area or on our free smartphone application.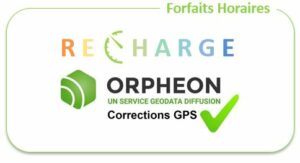 Before the anniversary date, receive the top-up offer to renew at your own pace.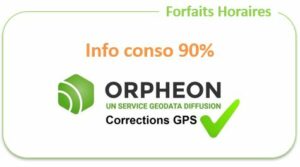 Receive a renewal offer just in time before your credit expires.
Why choose Orpheon:
Precision GPS positioning: a specialist job
Orphéon is the 1st permanent Full GNSS precision augmentation network on the national territory.
The management of this Orphéon network is our only activity
We have a team dedicated to maintenance and technical support to ensure the best availability of service 24 hours a day.
National coverage:
The Orphéon network covers the entire metropolitan territory, its unique dense mesh means you are never more than 30km from a reference base station.
We offer the most regular network structure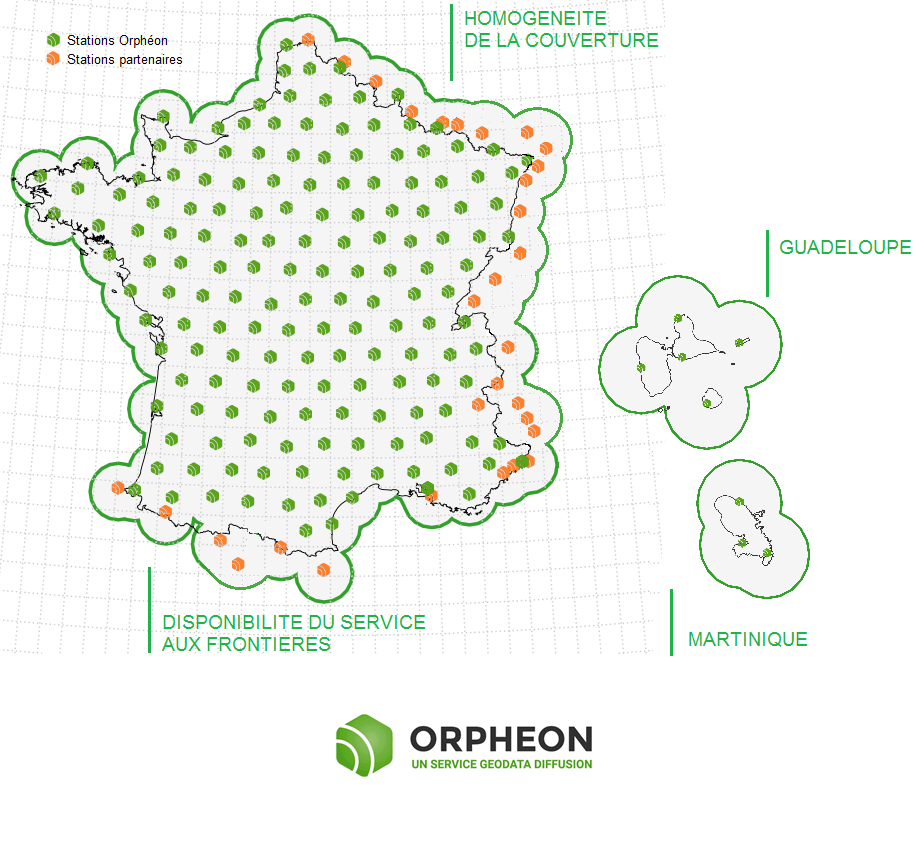 Click on the map to access the interactive network map

Repeatability over the seasons, the network allows you to always go back to the same place to control soil compaction and allow plants to take root better and the soil to better absorb inputs by limiting runoff phenomena. but also preserve your cultivation methods and techniques.

The flexible offer to take advantage of the performance of the Orphéon network and work in the best conditions without commitment.
The new free Orphéon application allows customers of the Orphéon network to consult, using their connection parameters, various information concerning the services they have subscribed to.
Real-time network status
Your consumption and the time remaining on your hourly package
Status of your Mobile
Real-time network status
Check your NTRIP connection
Your personal information
Your contracts
The remaining credit on your hourly rate
Contact us
Settings
A network of distributors
Orphéon subscriptions are also offered in France by a distribution network of more than 60 agencies, representing all brands of equipment, contact us for a complete list of distributors.