The Orpheon Single Station signal for precision Agriculture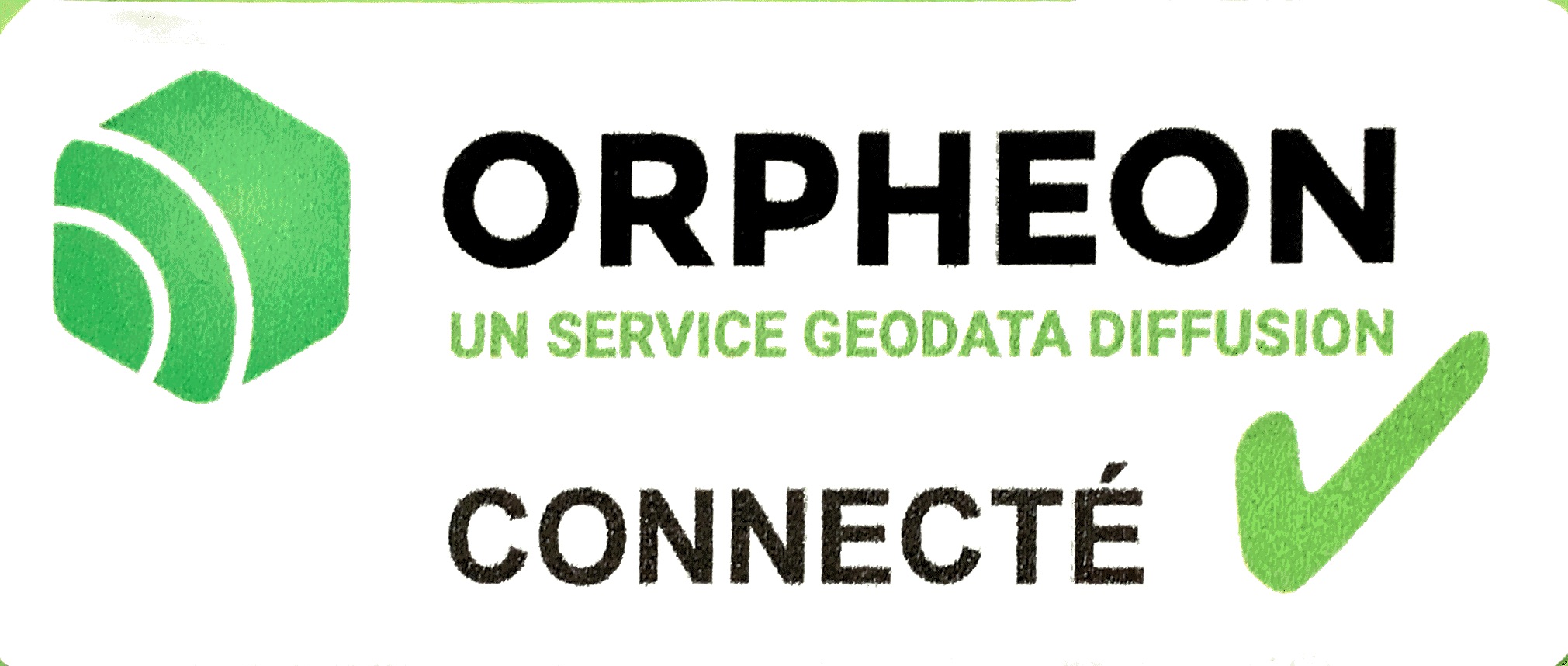 For agriculture, Géodata Diffusion offers 2 types of complementary services adapted to the different works to be carried out and to adapt to everyone's budget.
Either an Orpheon signal in N-RTK National Network corrections mode
Either an Orpheon signal in nearest automatic Mono-Station RTK corrections mode
Provide RTK GPS corrections
The Orphéon network is made up of nearly 220 observation stations, spread over the entire territory of metropolitan France and the West Indies.
All of our stations form a large balanced network that allows us to deliver RTK corrections to our many customers to increase the accuracy of their precision GPS. Our various services are marketed in the form of subscriptions or hourly packages.
The best network at the service of agriculture
The Orphéon network supports you in your multiple tasks, even the most difficult, throughout the year, over the seasons and also supports innovations when it comes to precision.
The RTK Orpheon signal is also compatible with all brands of equipment used in agriculture. Its availability and reliability also make it comfortable to use on a day-to-day basis, day and night.
Adapted RTK tariffs
Without entrance fee
Homogeneous national coverage
Centimeter precision everywhere
100% compatibility with all brands
Responsive technical support
The highest service availability rate
Recognized expertise for more than 15 years

Receive our best offer and prices to easily order the best RTK corrections service.
Free and fast delivery

Centimetric repeatable Single Station RTK service:
Precision at an affordable price

This type of correction makes it possible to achieve centimetric precision depending on the specifications of the GNSS equipment used and the distance separating it from the ORPHEON station to which you are connected. The corrections signal is obtained automatically from the Orpheon Stations closest to the user.

No need to change your settings

For the user, a single mounting point to access all our stations, it is the server that switches depending on your position. So no modification of your parameters if you move. The accuracy provided is repeatable and close to the network N-RTK solution without achieving the same level of stability, but with a lower annual fee.

An excellent compromise

It thus offers a very good compromise. These corrections can be used with an autosteer equipped with an electric servo wheel, but you will get more repeatable and precise work with a hydraulic servo wheel (factory or retrofitted, ask your dealer). This solution offers many possibilities in terms of the type of precision work that can be carried out in the field.

Unlimited use
Average accuracy of 5 cm depending on the distance to the permanent station, GPS + Glonass or Full GNSS of your choice
Minimal convergence times
The positioning is repeatable and allows work to be resumed from one season to the next.
No geographic restriction, available nationwide with automatic corrections from the nearest station
No entry fee
Why choose Orpheon:
Precision GPS positioning: a specialist job
Orphéon is the 1st permanent Full GNSS precision augmentation network on the national territory.
The management of this Orphéon network is our only activity
We have a team dedicated to maintenance and technical support to ensure the best availability of service 24 hours a day.
National coverage:
The Orphéon network covers the entire metropolitan territory, its unique dense mesh means you are never more than 30km from a reference base station.
We offer the most regular network structure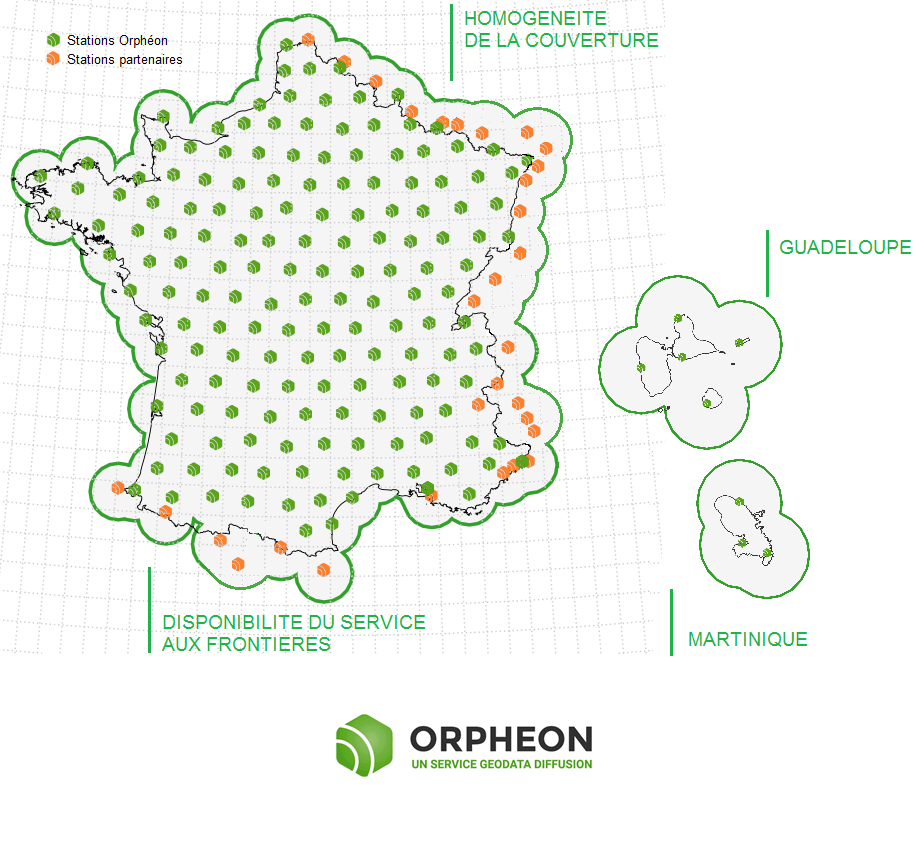 Click on the map to access the interactive network map

Repeatability over the seasons, the network allows you to always go back to the same place to control soil compaction and allow plants to take root better and the soil to better absorb inputs by limiting runoff phenomena. but also preserve your cultivation methods and techniques.
Increased productivity and positioning quality
Full GNSS is the addition of the Galileo and BeiDou satellites to the GPS and GLONASS satellites, which allows you to significantly increase the number of satellites observed simultaneously by your GNSS antenna. With Full GNSS you work further and longer in wooded areas or bordered by buildings, where some satellites are hidden or even unusable by the equipment while maintaining a correct and precise geo-referenced position. Full GNSS also offers faster access to precise and more stable positioning thanks to the third frequency GPS and Galileo (L5) allowing easier resolution of phase ambiguities and rejection of multipaths.
A network of distributors
Orphéon subscriptions are also offered in France by a distribution network of more than 60 agencies, representing all brands of equipment, contact us for a complete list of distributors.