Access your customer area on the technical platform.
The Orphéon network offers, thanks to its user interface, tools that facilitate your daily work or the development and integration of precision GPS chips in your projects. Check your connections in real time, consult logs or visualize your trajectories makes your work easier and saves time. but also post-process your work directly online.
Go straight to the point!
The Customer Area offers all our customers various services that supplement access to your real-time GNSS corrections.
Consult freely:
The status of the Orpheon GNSS network
Your personal information
The contracts you have entered into
Your connection history
The remaining credit on your hourly rate
Your tools
Visualization of your real-time connection
Check your connection and settings
Analyze your connection (log log)
Visualize your trajectories
Perform online post-processing
Change of reference system online
Download Rinex from Orpheon stations
Find your login information and log in using your username and password, on one of the following platforms: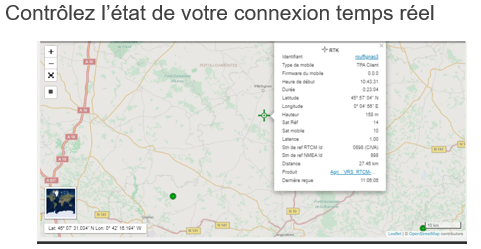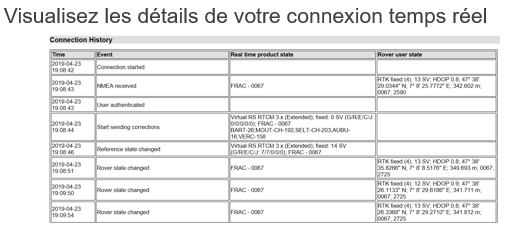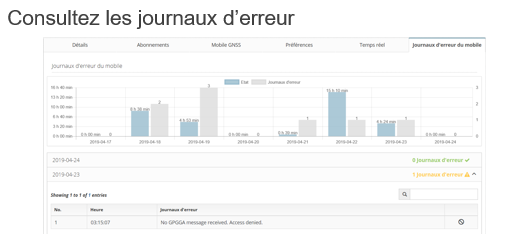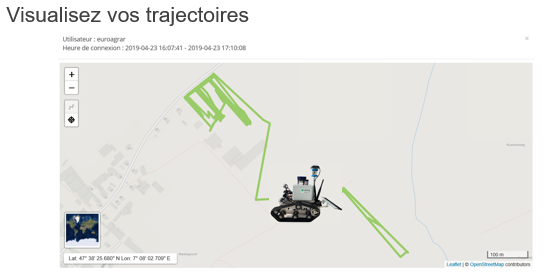 This approach is part of a desire to improve the quality of our services and simplify our exchanges. We hope that this additional information will satisfy you.
Real-time geolocation:
Geolocation is a technological process that makes it possible to follow in real time the position of an object connected to the Internet (car, telephone, tablet, computer). On your customer area it is thus possible to view the position of a GPS connected to the network in real time. Geolocation through the Customer area of ​​the Spider portal can have several uses or purposes in the professional context:
Technical goals related to measurement (connection debugging, measurement quality verification, measurement conditions, etc.)
Tariff goals (duration consumed on a package, work to be invoiced, etc.)
Geolocation of employees (follow the recommendations of the CNIL and the GDPR)
Optimizing an activity or reducing its costs
Etc …
Privacy
Geodata Diffusion designs products and tools that analyze positioning and geolocation data in order to calculate GPS correction data with precision. Our privacy policy applies to our data correction products, our websites reseau-orpheon.fr, ntrip.reseau-orpheon.fr and ntrip2.reseau-orpheon.fr and fr.nrtk.eu/SBC/spider -business-center (individually a "site" and collectively the "sites"), and the Orpheon mobile application. Each connection identifier is associated with a technical contact designated by the Customer who cannot predict whether it is the user connected to the Orpheon network visible and geolocated in real time on the map of the customer area.