Share the post "Delivery or surveillance robots, the need for precision"

Here are new examples of real-world applications and benefits of real-time kinematics (RTK) that can be used in field robotics to help mobile robots position themselves precisely, navigate obstacles, and follow waypoints by depending on their different applications.
Precision GPS at the service of robots
Over the past two years, we have seen the emergence of many robot applications ready to intervene in our daily lives. Industry giants are increasing their investments and efforts to develop these new autonomous robots. Like Amazon, which unveiled its Scout robot at the start of 2021, intended to become one of the means of delivering parcels. The autonomous delivery robot, the size of a cooler, and equipped with six wheels, is able to move on sidewalks while avoiding obstacles that stand in its way. the robot uses a 3D map similar to those of Google Maps, with details such as gutters and small bumps on the sidewalks, so as not to be trapped by potential obstacles. GPS data, machine learning, detailed maps of his journeys and the many sensors on board Scout, mean that he would have no trouble driving and avoiding obstacles. Grubhut is forging a meal delivery service partnership with Yandex SDG, a Russian company dedicated to the development of autonomous vehicles. The goal: to deploy the small autonomous delivery robots designed by Yandex on American university campuses in areas of the campus inaccessible by car via the Grubhub platform. The experiment will begin in the United States in the fall of 2021. Yandex SDG had already deployed a commercial delivery service with its robots in Moscow at the end of 2020. There are also robots in the streets of Singapore to fight against incivility. An experiment launched to patrol the autonomous robot Xavier and identify violations of the code of good conduct of the city. If it detects an offense such as: smoking outside reserved spaces, poorly parked vehicles, movement of motorized vehicles on the sidewalks, illegal dumping of garbage, street vending, compliance with social distancing measures, etc., it displays prevention messages for the public and alerts the authorities of its control center.
Precision GPS integration
All of these examples carry a precision GPS and receive corrections to refine their position with greater precision.
A precision GPS and mobile internet connection
Many applications exist today precisely to locate these objects but do not have the precision necessary to take a real advantage. With ± 5m of precision, a classic GPS gives an idea of ​​a position or a route, but when you want to guide a movement to avoid obstacles or you need to know in detail a trajectory, an exact position at an instant t, centimetric precision then becomes indispensable and vital. A precision GPS associated with corrections from the Orpheon network provide the desired centimetric precision.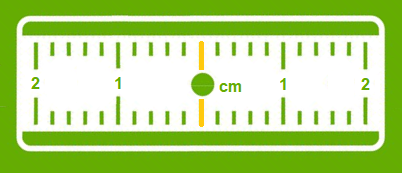 Corrections to gain precision
For its accuracy to be increased and usable in agricultural work, surveying, machine guidance or many other application areas: It requires corrections.
Precision GPS
We distinguish between two types of GNSS receivers:
Consumer receivers (Watches, phones, tablets, cars etc…) which will only work in natural mode without the possibility of improving their accuracy through corrections
Precision receivers (RTK), which will be able to integrate external correction data from the Orpheon network allowing them to increase their precision.


The advantages of the network
In your professional practice, you can count on the knowledge, the know-how and the centimetric precision of the Orphéon network to meet your missions and your obligations. The network has been thought out and designed according to the rules of the art, it is constantly monitored and checked regularly. (The network-Orpheon).
Everything has been thought out to allow you to benefit from increased productivity
and move from one site to another without wasting time

RTK precision positioning allows you to geo-reference your measurements simply and confidently in the national reference system in real time to save production time. Or even as a control tool thanks to the post-processing available online.

The availability of the service gives the possibility to work from day to night, in foggy weather etc. by focusing their attention on the GPS guidance tool and no longer on driving for an always impeccable result

The repeatability over the seasons allows you to always go back to the same place, to keep your bearings or to preserve your crops. The working area is thus preserved.

A regular mesh and a reinforced infrastructure for you to secure data transfer, for greater reliability and repeatability on a daily basis.

In order to offer offers perfectly adapted to the needs of users, we have designed several subscription formulas. Our commercial offer is very clear and very flexible. So, in complete transparency, you only pay for what you really need.
Discover the service offers