Share the post "We will be present at SIDO in Paris – The leading IOT, AI and Robotics event in Europe"
Nous serons présents au SIDO les 09 ET 10 Novembre à Paris.

We will be very happy to welcome you to discuss your needs, your projects and answer your questions.

Visit our stand F 30.
SIDO Paris aims to bring to Paris a Tech & Usage event dedicated to the convergence of IoT, IA, XR & Robotics Technologies for strategic and operational business decision-makers.
Innovation, robotics, IoT, autonomous vehicles, R&D
With the development of technologies and the emergence of the Internet of Things (IoT: Internet Of Things) allowing them to communicate, it became clear that we now needed to locate these objects with precision. A very large number of these objects accompany us in our movements or are simply in motion. It then becomes very interesting, even essential, to be able, at any time or a posteriori, to locate or precisely materialize their movements thanks to a precision GPS and a correction. Orpheon!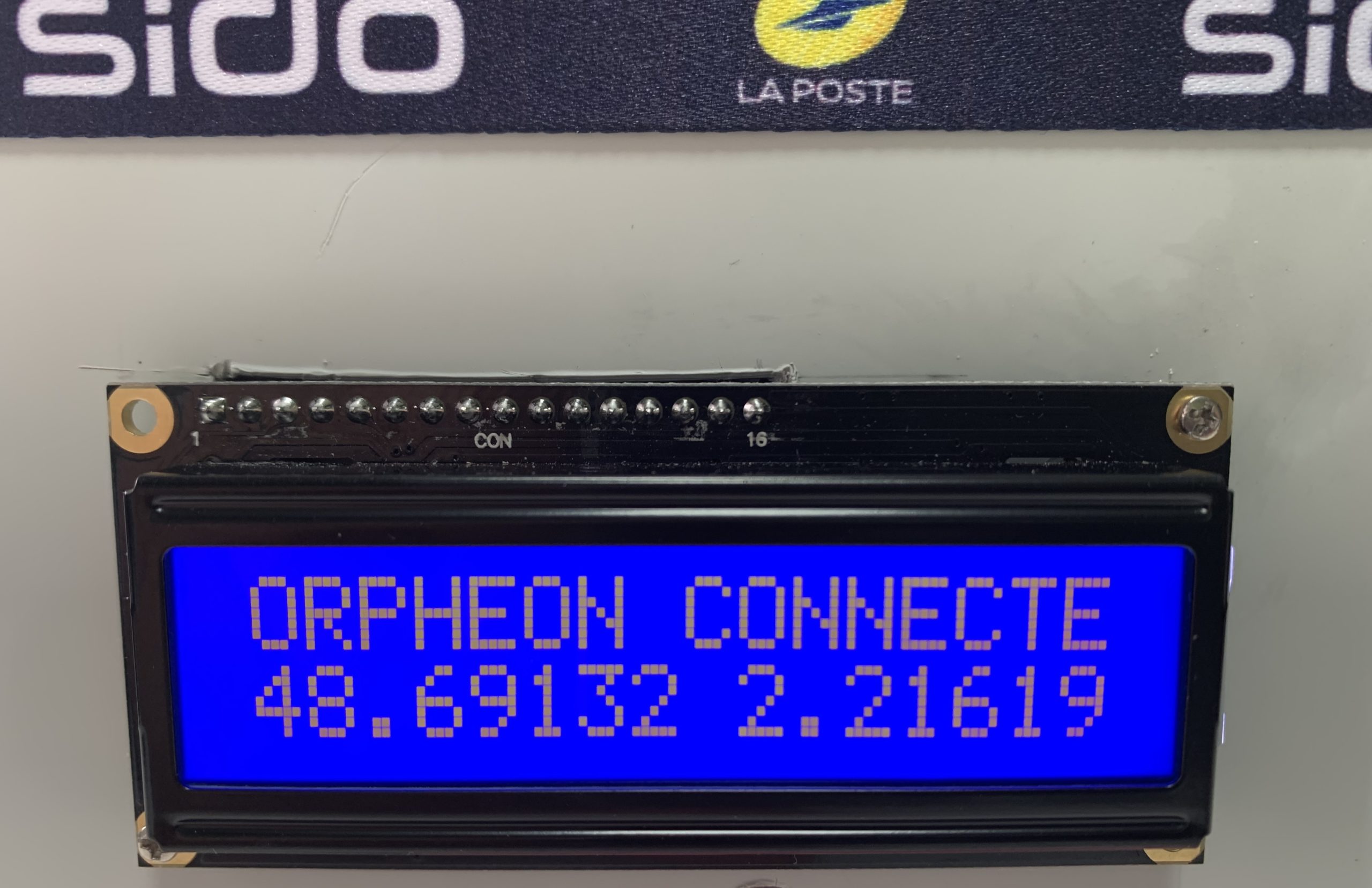 The Orphéon network with the pioneers
For more than 15 years, Orphéon has offered centimetric precision positioning thanks to real-time RTK corrections, which are the heart of our activity and for which we have developed unparalleled expertise. We provide this type of corrections to all kinds of so-called "traditional" applications: for topography, cadastre, agriculture, machine guidance, bathymetry, cartography or GIS, but we also provide these corrections to applications of tomorrow.
Need more precision than with a classic GPS
Many applications exist today precisely to locate these objects but do not have the precision necessary to take a real advantage. With ± 5m of precision, a classic GPS gives an idea of ​​a position or a route, but when you want to guide a movement to avoid obstacles or you need to know in detail a trajectory, an exact position at an instant t, centimetric precision then becomes indispensable and vital. A precision GPS associated with corrections from the Orpheon network provide the desired centimetric precision.
Democratization of technology
Today the integration of precision GNSS chips is democratizing by becoming affordable and makes it easy to imagine all kinds of practical uses. It then becomes possible to integrate a centimeter-precision RTK receiver in a compact, lightweight and energy-efficient design to meet the requirements of these new applications and thus free the imagination and creativity.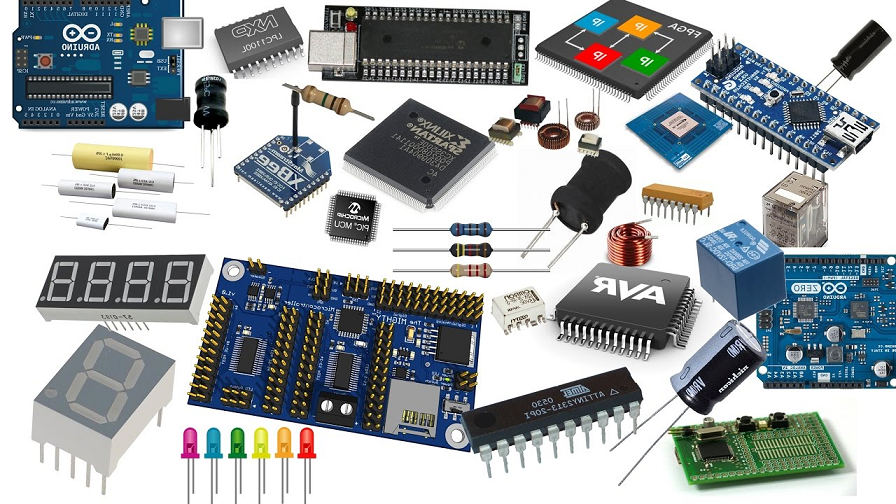 Already some design offices, start-ups but also large groups are taking a close interest in our correction solutions to develop their applications for the precise positioning of connected objects (PPoT). Pioneers in their fields, they rely on controlled technology that has proven itself and whose effectiveness is well established.
The first apps
Among the first visible applications, the positioning of drones (UAV), robots or the guidance of autonomous vehicles are the best known, but other projects are under study and are beginning to emerge. They are of interest to equipment manufacturers, integrators, insurers, home automation or logistics and many other sectors of the economy or categories of users such as: managers, company managers, political decision-makers, researchers, health actors, speculators, financial markets.
Prospects and examples
Every day we are witnessing a very strong increase in the use of this concept of precise positioning of objects and a swarm of new ideas because this PPoT concept also generates a source of information and a very large volume of data associated with different activities opening up, here again, to completely new applications and new professions.
The robotics
Robotics was one of the first RTK GPS guidance applications to find concrete outlets among recent innovations. Both design offices and start-ups quickly developed the first prototypes of work robots. Whether in agriculture, maintenance, transport or even in industry, many robots are now commercialized. The precision contribution of RTK GPS corrections with 2cm in the autonomous guidance of these machines has made it possible to go further in precision while securing their various movements. Developments in robotics prefigure what will be the autonomous vehicles of tomorrow. True bases for experimentation, these developments make it possible to test life-size in less constrained environments, increasingly effective and controlled solutions. Equipped with innovative technologies, these work robots also carry with them a multitude of sensors, optical systems, automated systems, image processing and are responsible for collecting a host of data in addition to performing the tasks for which they have been designed.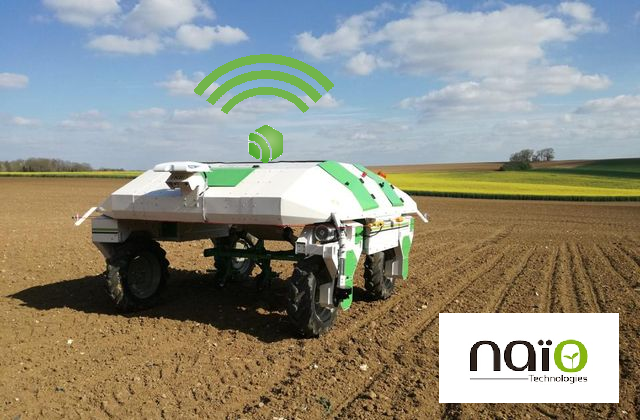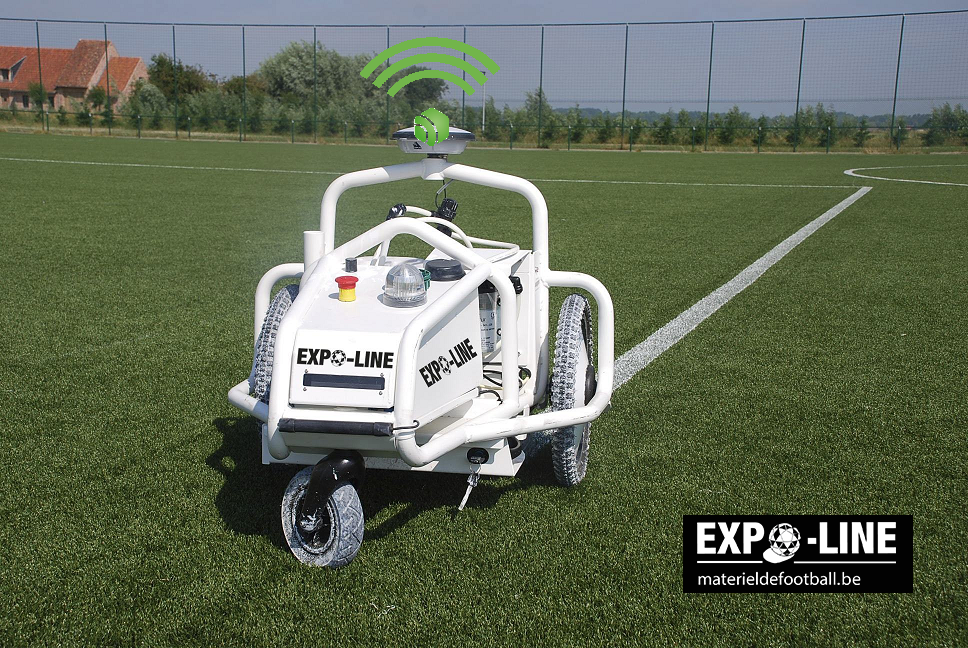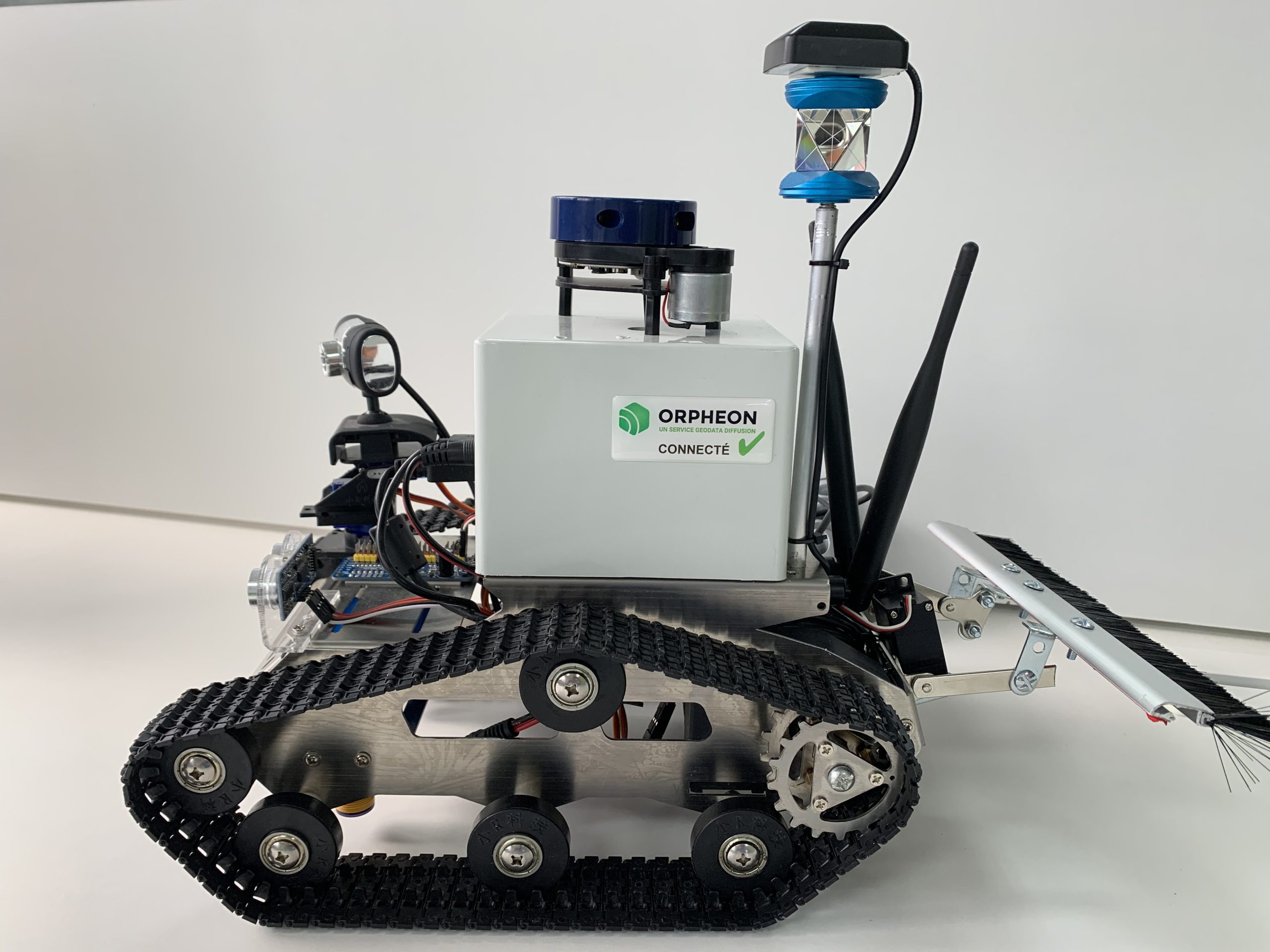 Augmented reality in the field is gaining in precision.
Augmented reality in the field is gaining precision and stability. Developers are now using a precision GPS connected to their tablet and the RTK signal from the Orpheon network to display a 3D model directly at the place of use or construction at 1:1 scale. ..
lire l'article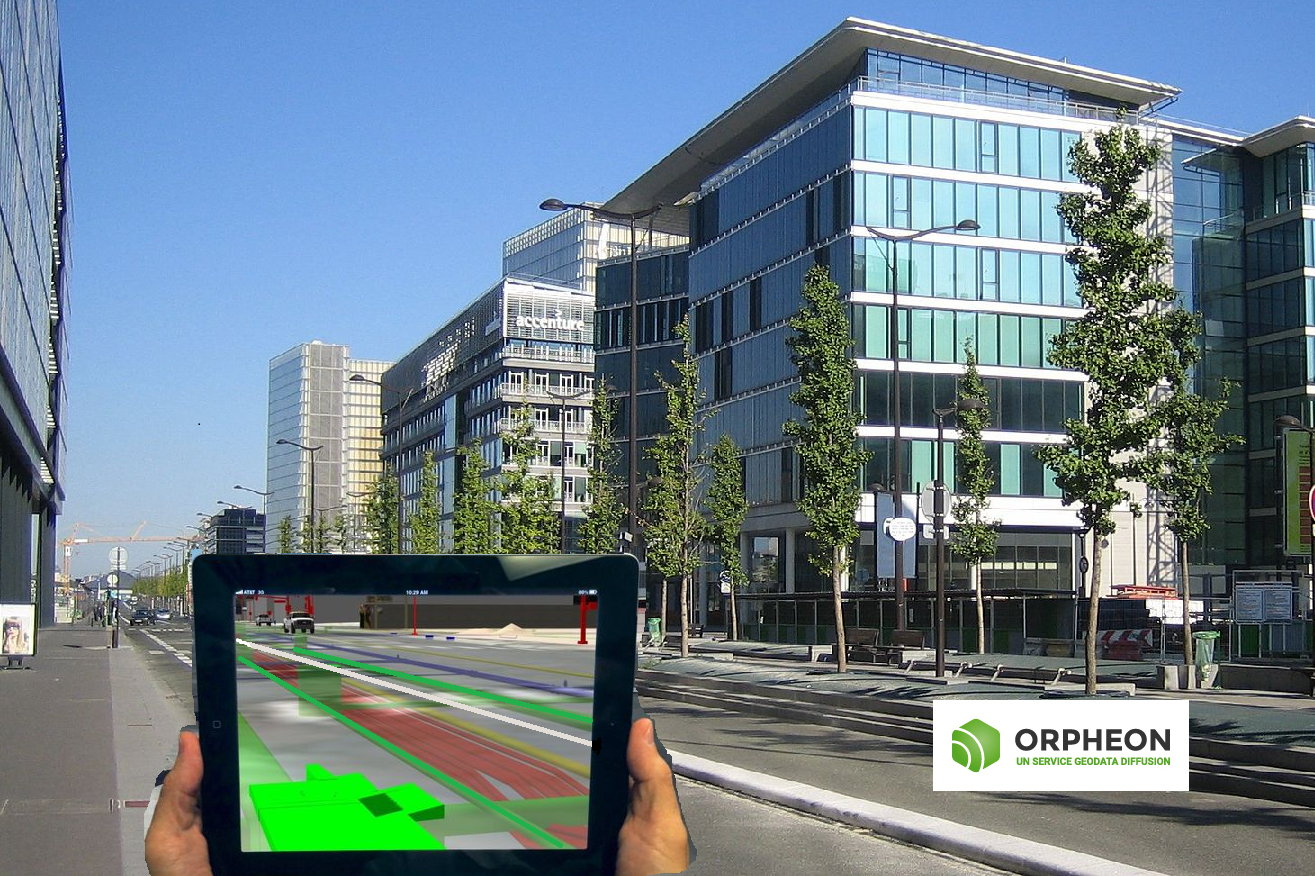 Augmented reality more precise and stable thanks to centimetric corrections
Autonomous vehicles
The autonomous vehicle market is growing at high speed. Car manufacturers and equipment manufacturers, as well as new entrants such as web giants, are multiplying their projects. Different technologies come into play (cameras, LIDAR, inertial units, GNSS positioning, etc.) all to ensure precise piloting and when it comes to precision, Géodata Diffusion has its say. On February 22, 2017 we were at Le Castellet on the Paul Ricard circuit alongside Dataspeed for full-scale testing …
lire l'article

The Orphéon network already being tested with autonomous cars
Big Data
The analysis of masses of data or Big Data generated by the precise positioning of objects in the various fields of application brings new ways of seeing and analyzing our world, thus opening up new opportunities aimed also at reducing certain risks, facilitating the decision-making or enable differentiation through predictive analysis.

In order to offer offers perfectly adapted to the needs of users, we have designed several subscription formulas. Our commercial offer is very clear and very flexible. So, in complete transparency, you only pay for what you really need.