Share the post "Topography: Orphéon, a discreet but effective partner for Grand Paris development sites"
Precision satellite positioning
Quietly, the Orpheon network is very widely used every day by many professionals in all phases and all aspects of this huge land development project. The Orphéon network has thus become the discreet but effective working companion of the teams on a large number of sites thanks to its strengths and its experience in the field.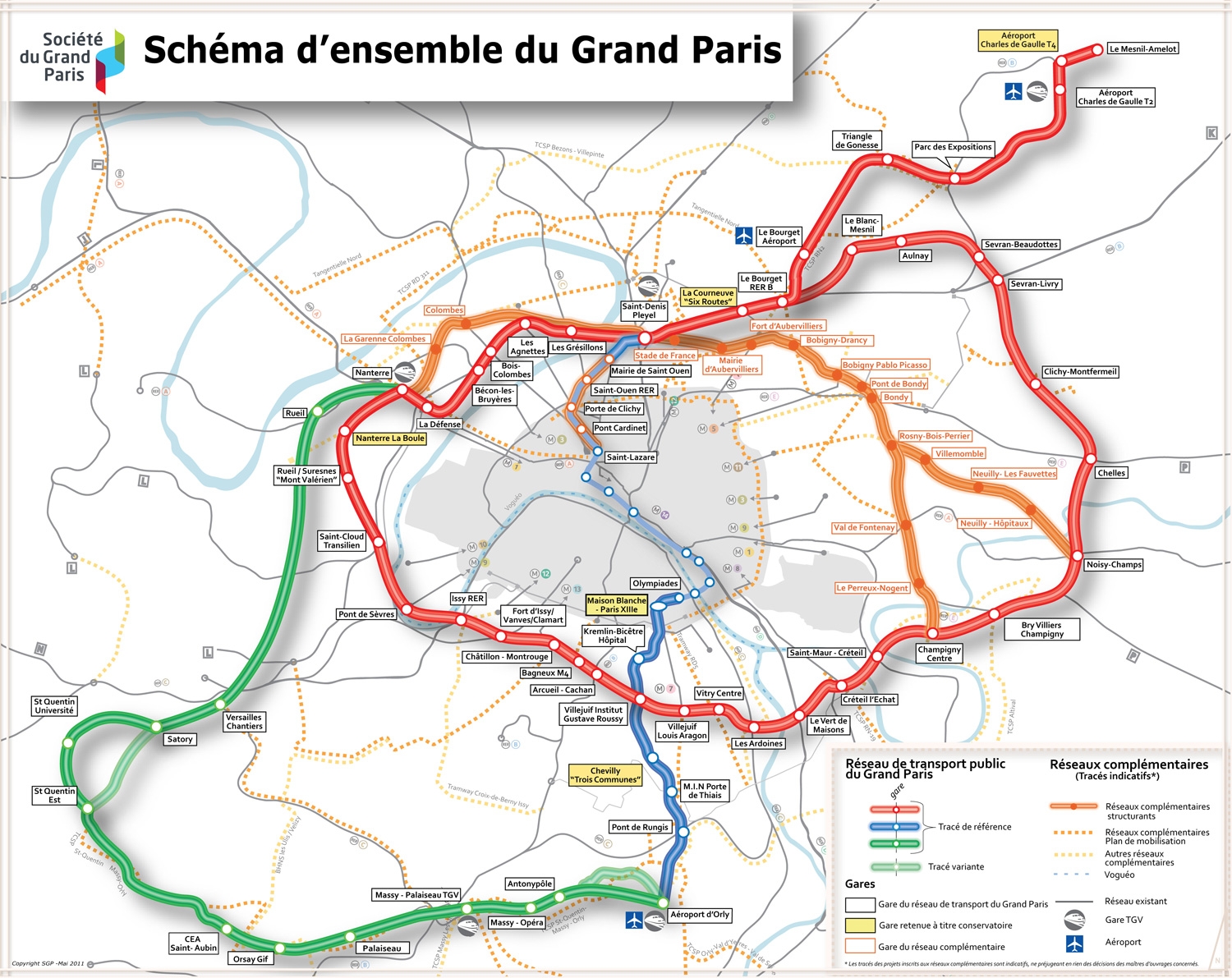 With minimal set-up work, it allows you to start working faster, and benefit from increased productivity. For the teams, it is thus possible to move to the different sites, according to the different phases of the construction sites, the network is there.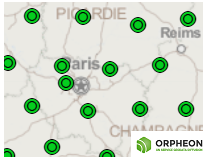 Network coverage around Paris
With a greater number of satellites available thanks to the Full GNSS available (GPS + Glonass + Galileo + Beidou constellations), it allows precise positioning even in difficult environments such as urban canyons for example or under a canopy.

All operations requiring centimeter precision are faster, more efficient, and more economical. From the preparatory study phases, to the construction or development operations and end-of-site control, everything is optimized.
We offer you an overview of the different applications of the Orpheon network.
Grand Paris: A Transport Component
The Grand Paris project, which should notably lead to the creation of the metropolis, contains an important transport component. It provides for the modernization of existing lines and the creation of a new automatic ring road metro, over 205 kilometres: the Grand Paris Express.
The Grand Paris Express in figures
205 kilometers of lines
4 new lines
72 stations
100 urban development or renovation projects
19 Territories selected
2 million travelers every day
22 min to go from Gare de Lyon to Orly airport
30 minutes between La Défense and Charles-de-Gaulles airport
€26 billion
10,000 to 15,000 jobs for fifteen to twenty years
Grand-Paris: A regional development component
Each of the 72 stations is also an opportunity to rethink the surrounding districts.
More than half of the stations will thus be affected by related building projects. These programs, which include housing, offices, shops and equipment, facilitate the integration of transport in the city and the development of the territories.
Géodata Diffusion continues to develop the quality of its services through personalized support, responsive technical assistance and continuous improvement of its infrastructures. Our goal is to offer customers a secure and innovative service, guaranteeing them a high and constant utilization rate wherever they are.
Our customers are not mistaken, every day more numerous, they confirm their confidence in us and we thank them.

In order to offer offers perfectly adapted to the needs of users, we have designed several subscription formulas. Our commercial offer is very clear and very flexible. So, in complete transparency, you only pay for what you really need.
If you wish to take out a subscription or a package, contact your distributor who will offer you a price offer.
Orphéon subscriptions are marketed in France by a distribution network of more than 40 agencies, representing all brands of equipment. Depending on your specialty, contact your usual distributor without hesitation (Find your Orpheon distributor), he will know, better than anyone, how to answer you and support you in your projects.