Share the post "The Orphéon network: to go further in the service of tomorrow's agriculture"
Precision satellite positioning
For quite a few years it has become common to use augmented GPS positioning in precision agriculture. But gradually, new applications have been developed to go further and better drive good agronomic practices within each plot, Improving crops, managing maintenance, reducing operating costs and energy and water consumption, while relieving the farmer of part of his repetitive tasks, is now easier thanks to new technologies.
Digitization, robotization and automation
Gradually we are using the capabilities of precise guidance of agricultural machinery to add control and the possibility of acting finely in the way most suited to the needs of each crop as closely as possible.
That is to say, for example, providing a given crop with the right doses of inputs at each place and at all times to reduce operating costs while maximizing results. The addition of sensors capable of identifying and analyzing the state of the vegetation or the soil provides additional information allowing refined decision support for the farmer directly integrated into the applications. But also and above all allowing to record and keep the history of this information thus creating an archive enriched over the years.
Big-Data
This information directly from the field, initially collected for traceability purposes, subsequently makes it possible to study and understand the effects of the various parameters and their interactions. These analyzes can be carried out locally by each farmer but also be reported and centralized in Big Data. We then see that other possibilities are opening up and demonstrate that agriculture is an extraordinary breeding ground for avant-garde technical and technological developments. To study the large volumes of this data archived or collected in real time, it will be necessary to use increasingly sophisticated systems capable of learning from these masses of data in order to be able to use them correctly.
Artificial intelligence
Artificial intelligence will undoubtedly bring new tools and disrupt existing processes. Predictive analysis: Machine learning algorithms make it possible to follow and predict the evolution of farms based on all the data collected locally in real time on a farm but also by extension thanks to data collected on other farms with parameters different but very complementary.
The Orpheon network
Agriculture is therefore leading a real digital revolution responding to current economic, social and environmental challenges. The RTK Orphéon network accompanies you in your multiple works throughout the year, over the seasons and also accompanies innovations when it comes to precision.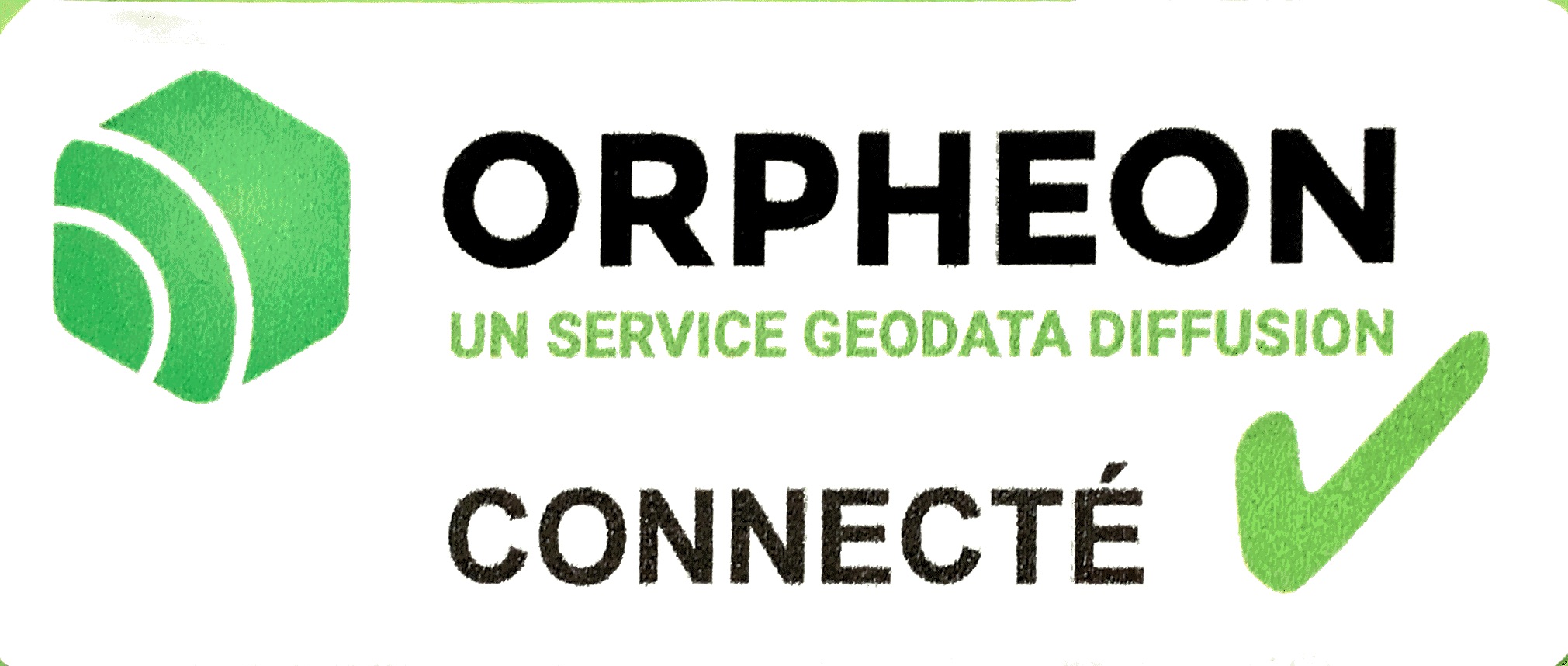 By offering high-precision positioning and access to mobile internet, the Orphéon network has long opened up to developments in tomorrow's agriculture.

In order to offer offers perfectly adapted to the needs of users, we have designed several subscription formulas. Our commercial offer is very clear and very flexible. So, in complete transparency, you only pay for what you really need.
A Full GNSS network: one step ahead
Our customers connect to our NRTK real-time corrections services with their GNSS-compatible equipment and take full advantage of the new Galileo and BeiDou corrections in addition to traditional GPS and Glonass. The addition of these very many additional satellites brings more precision and availability even in the most difficult conditions of use. (see article 22 Operational Galileo Satellites accessible with the Orphéon network) Already many practices accessible and used everywhere in France:
Breaking Sections
The assistance of the Orphéon RTK network to manage section cut-offs also brings comfort to the driver, and more particularly when visibility is reduced (for example, at night). Automatic management of section cut-offs becomes possible on your sprayer, solid fertilizer spreader, cereal seeder or single-grain seeder. In this way, recrossing as well as distribution outside the limits of the field becomes possible, allowing substantial savings. It is then possible to apply the product in the best conditions (good humidity) while avoiding waste by excessive covering of spreading.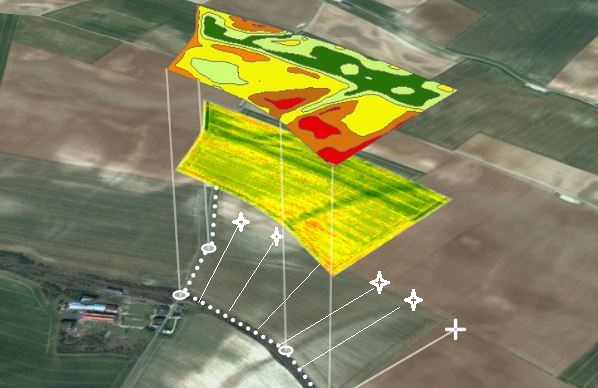 Dose modulation
Orphéon RTK precision positioning allows the right dose to be applied in the right place taking into account the heterogeneity of the field for even greater savings. The automatic modulation of seeds, fertilizers and phytosanitary products becomes possible by using recommendation maps (yield maps, soil analysis maps, FARMSTAR) or on-board sensors (YARA type for example), but also thanks to the recommendations of experts cooperatives.
Seeding modulation
An economic gain of 50 to 100€ per hectare
The tests carried out in 2017 are based on the results of two years of trials in the Haut-Rhin of variations in the density of maize seedlings alone, carried out with two varieties in four types of soil. While saving seeds, this solution also allowed the optimization of yield. The gain per hectare varies from 50 to 100€. On irrigated areas, the benefit of modulation was identical to within €2/ha in 2015, as in 2016, while the climate of these two years was very different. The real economic potential of modulation is undoubtedly even higher if other parameters such as nitrogen fertilization, irrigation, possible variations in treatments and choice of varieties are taken into account.
Optimize passages by limiting overlaps
It is concretely and initially a question of taking advantage of the GPS autoguiding in order to optimize the operations of tillage, sowing, spreading and harvesting by minimizing the overlaps between passages allowing thereby to optimize machine time, fuel consumption, tool wear and payroll.
Work in all visibility conditions
Possibility to work from day to night, in foggy weather etc. by focusing his attention on the GPS guidance tool and no longer on driving for an always impeccable result.
Reintervene on the row
Precision positioning allows you to intervene again on the row while preserving your plans, for new cultural practices such as strip-till or weeding. The localization of fertilizers is then possible.
Work on the board
The coupling and the width of the tools becoming more and more important to the detriment of the maneuverability of the coupling at the end of the row, a precise positioning in time, that is to say without drift allows to work in plank by minimizing as many tedious maneuvers as possible.
Manage treads
In the same vein, being able to "always drive in the same place" helps control soil compaction and allows plants to take root better and the soil to better absorb inputs by limiting runoff phenomena.
Set up end-of-row automation
End-of-row automation becomes possible, such as automatic U-turn coupled with the lifting of certain trailed tools such as seed drills or certain very specific controls of the tools used (stopping the discs of a fertilizer spreader in headland areas, etc. .).
Perfect control of the tasks carried out
Accurate documentation of the work carried out (what dose where and when) becomes possible, particularly in an increasingly restrictive regulatory context as well as in the context of work carried out as services so as to invoice the customer for the work carried out.
Finally, these technical and economic approaches are supplemented by more suggestive but very important notions such as the comfort of the driver, the quality of work as well as the best respect for the environment.
there is bound to be a Base Station very close to you!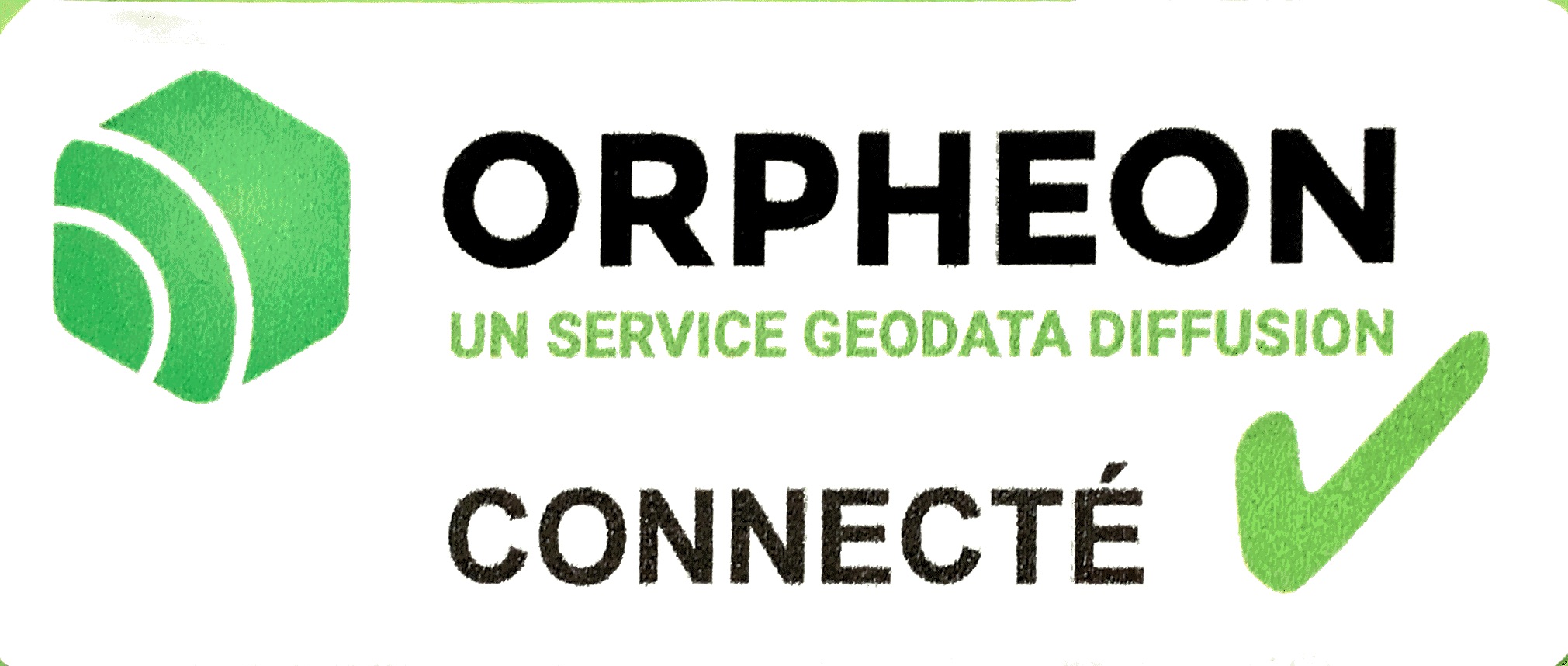 We have taken the greatest care in the deployment of our base stations and the security of our network in order to provide you with the best signal quality that exists today in France.
In your professional practice, to meet your missions and your obligations, you can count on the centimetric precision, the repeatability, the knowledge and the know-how of the Orphéon network.
The objectives are clear:
Have reliable support for your decision-making
Reduce chemical inputs
Conserve resources
Meet your traceability obligations
Control and reduce some of your operating costs
Have information about your activity and a history
Strengthen your expertise and knowledge
Reduce hardship
Have repetitive or complementary tasks carried out
Implement new practices
Focus on your most rewarding and productive tasks
Reduce musculoskeletal disorders
Improve your working and living comfort

Find your distributor or talk to your reseller.

#SmartAgriculture #Autonomous #P

ositioning #W

ireless #

InternetofThings #

UAV

 #IntelligenceArtificielle

The Precision Agriculture offer
A specific offer of packages and subscriptions corresponding to your needs and adapted to your operation….
The Premium Orpheon offer
These network subscriptions give access to unlimited Real-Time correction services of repeatable centimetric NRTK Full GNSS network corrections GPS + Glonass + Galileo + BeiDou….
Affordable precision
This type of correction makes it possible to achieve centimeter precision depending on the specifications of the GNSS equipment used and the distance separating it from the ORPHEON station to which you are connected….
The non-binding offer
This is access to centimeter-accurate (GPS, Glonass) N-RTK GNSS correction network. Often used to discover our services….
Mobile Internet access
To save you additional procedures and expenses, we have forged close partnerships with the major French mobile operators SFR and Orange to provide you with SIM cards for mobile internet at the best conditions….
Network and subscription monitoring
The free Orpheon application gives you access from your smartphone to a large number of very practical and complementary features of your subscription or package….