Share the post "Innovations: With Orphéon, augmented reality in the field is becoming more precise."
Precision satellite positioning
Augmented reality in the field is gaining precision and stability. Developers are now using a precision GPS connected to their tablet and the RTK signal from the Orpheon network to display a 3D model directly at the place of use or construction at 1:1 scale.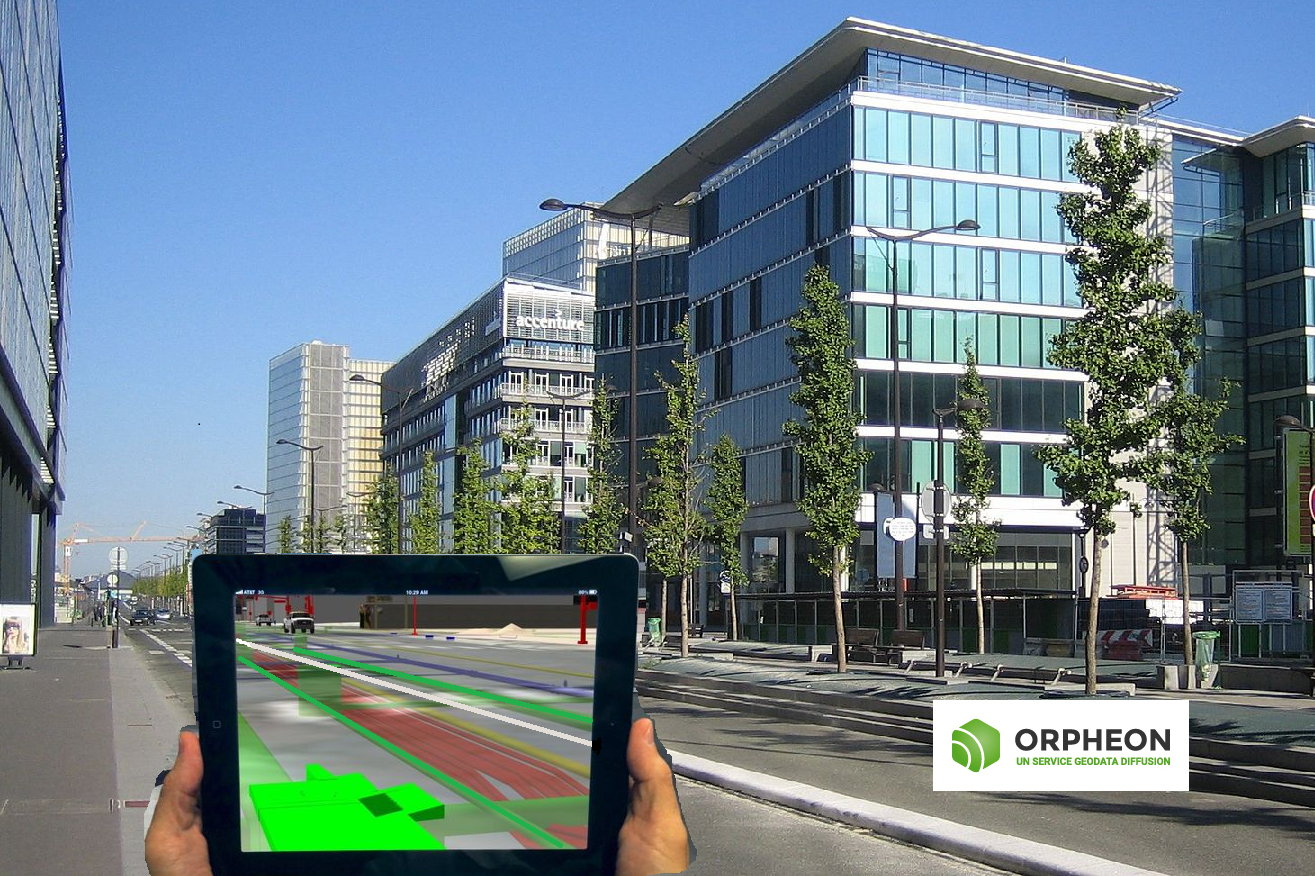 Augmented reality more precise and stable thanks to centimetric corrections
This augmented reality is integrated directly into the images captured by the tablet's integrated camera, live and allows excellent immersion which multiplies the projection capacity of professionals in the field or investors by putting them face to face with the various invisible underground elements such as buried networks or projecting their projects into reality. Augmented reality gives them a good overview of the integration of projects within existing architecture or of the constraints of the close environment by showing what is difficult or even impossible to move.
In addition, it is possible to interact from the screen on the projected 3D model and to take advantage of many features integrated into these applications, which also offer a wealth of additional information, judicious notes and many other contents that enrich the project.
In industry too, augmented reality is becoming an excellent way to promote a project: factory, production line, products.
Orpheon brings precision and stability
Many applications exist today precisely to locate these objects but do not have the precision or the stability necessary to derive a real advantage from it. With ± 5m of precision, a classic GPS gives an idea of ​​a position or a route, but when you want to position objects by integrating them into augmented reality, these objects give the impression of floating in the void, of constantly moving and never settling.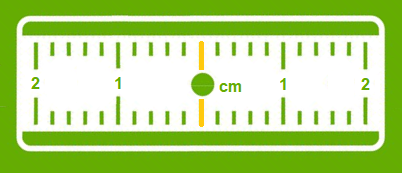 The centimetric precision provided by the use of a precision GPS associated with the RTK correction signal from the Orpheon network then becomes essential and greatly facilitates the tasks of developers. Objects integrated in augmented reality are thus very quickly and correctly placed in the projected space without oscillation.
A Full GNSS network: one step ahead
Our customers connect to our NRTK real-time corrections services with their GNSS-compatible equipment and take full advantage of the new Galileo and BeiDou corrections in addition to traditional GPS and Glonass. The addition of these very many additional satellites brings more precision and availability even in the most difficult conditions of use. (see article 22 Operational Galileo Satellites accessible with the Orphéon network)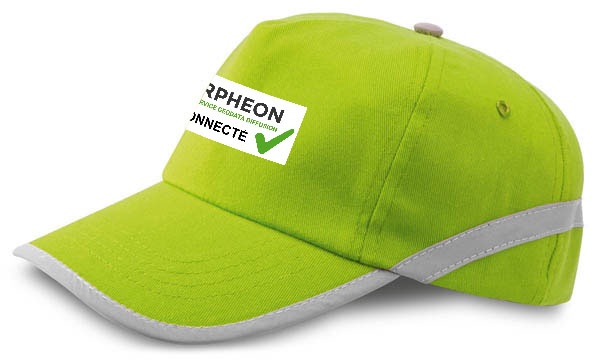 Democratization of technology
Very quickly, companies understood the challenges of this technology and sought to appropriate it. However, technological barriers have long limited its use. The arrival of high-performance and rugged tablets or smartphones with increased autonomy, as well as the democratization of precision GPS, favors the emergence of many projects to which the Orphéon network responds perfectly.
Greatly facilitated development
The Orphéon network offers, thanks to its user interface, tools that facilitate your daily work or the development and integration of precision GPS chips in your projects.

Voir notre guide du développeur
Thanks to the possibilities of analyzing connection logs and viewing trajectories directly in the Orpheon client area, it is therefore easier for developers to understand the behavior of their programs and thus improve the performance of their production.
Data analysis
Every day, we are witnessing a very strong increase in the use of this concept of precise positioning of objects (PPoT) and a swarm of new ideas leading to concrete applications. Whether it is to exploit existing data or even to collect a wealth of information, augmented reality exploits but also generates a very large volume of data associated with different activities, again opening up to all new applications and new professions.

A far cry from gadgets, helmets and augmented reality glasses.
Because in the field these tools must remain practical, light, easy to use but above all guarantee the safety of users: the use of immersion glasses is not necessarily the most popular tool. Even if manufacturers are doubling down on mind-blowing and spectacular demonstrations at trade shows, professionals are not yet quite ready to trust them on a construction site or on the side of a road in the middle of machinery or real vehicles in circulation.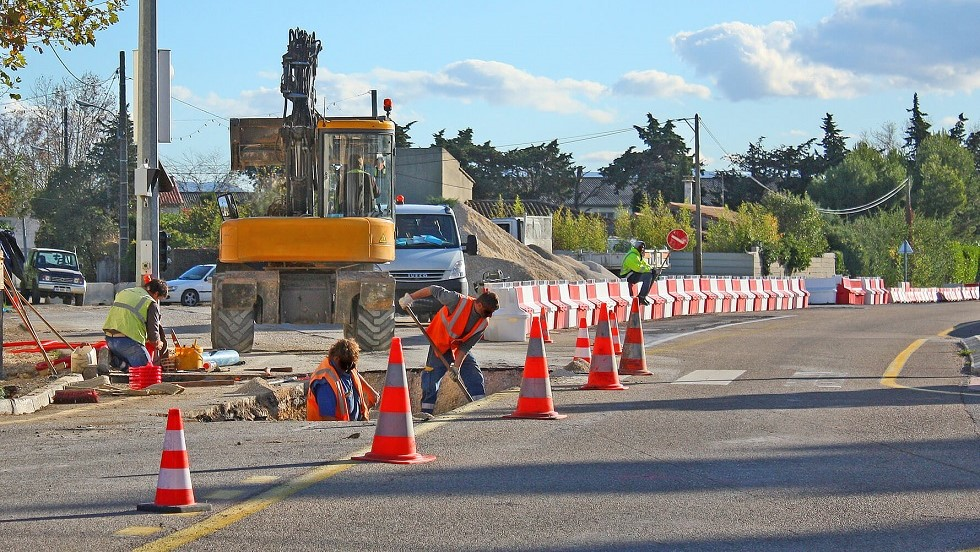 Our customers are not mistaken, every day more numerous, they confirm their confidence in us and we thank them.


In order to offer offers perfectly adapted to the needs of users, we have designed several subscription formulas. Our commercial offer is very clear and very flexible. So, in complete transparency, you only pay for what you really need.
If you wish to take out a subscription or a package, contact your distributor who will offer you a price offer.
Orphéon subscriptions are marketed in France by a distribution network of more than 40 agencies, representing all brands of equipment. Depending on your specialty, contact your usual distributor without hesitation (Find your Orpheon distributor), he will know, better than anyone, how to answer you and support you in your projects.