Share the post "Cartography: precise geo-referencing for GIS and more"
The Orphéon network supports you and gives you a real plus in your GIS and field mapping work, from the simplest to the most advanced.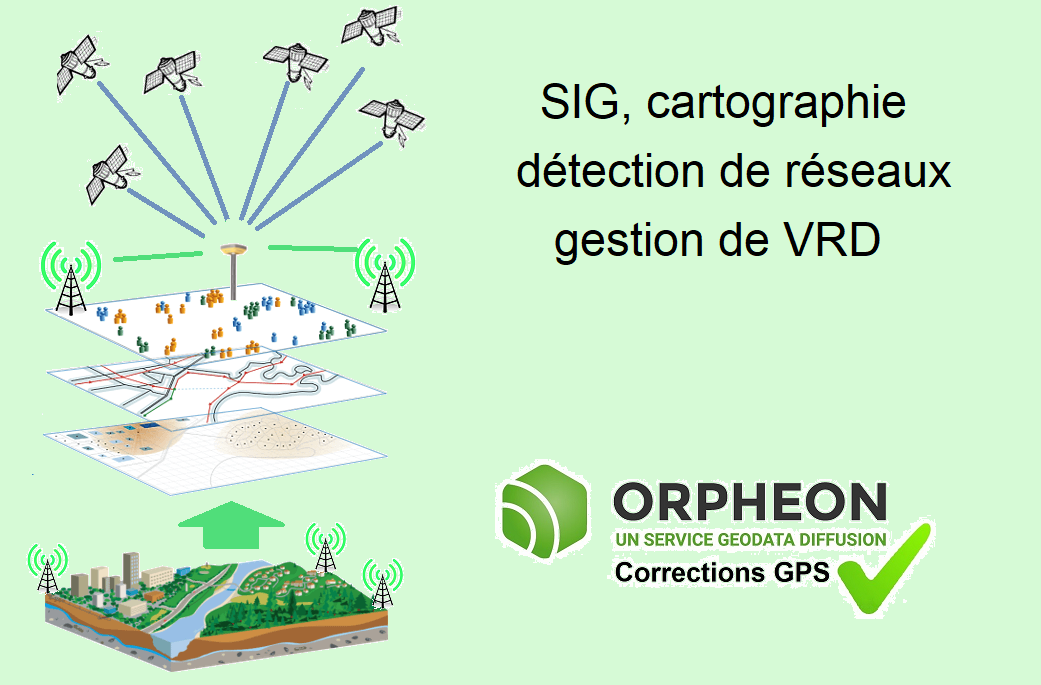 The high precision that the GNSS RTK Orphéon network provides to GIS professionals, allows quality surveys to be carried out with confidence, but also facilitates and simplifies the management of construction sites or interventions in the field.
For your assignments
The Orpheon network is ideal for any precision geo-referencing project for mapping, asset management, geo-referenced data collection and any precision geo-positioning application used in many fields :
Architecture
Construction, Construction
Network management or implementation
Urban heritage management
Archeology
Geology
Forest
Agronomy
Precision farming
police work
and many others ….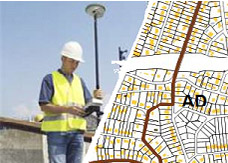 Localization of business objects
Work execution control
Work consolidation plans
Ground planes
Detection of buried networks
VRD management
Faster deployment
Indeed, the connection to the Orpheon network saves you from having to invest and having to install your own base station, but also saves you from having to worry before and during your construction site to find a secure and sufficiently clear site for a optimum functioning.
No need to already have a geo-referenced plan or to have geo-referenced known points on the site.
No need for a technician or surveyor to be forced to pass before or after to identify a few landmarks.
Optimize emergency interventions
Navigate to business objects for emergency response (manholes, valves, section points, etc.)
Connecting to a real-time positioning accuracy augmentation GNSS network makes the way GIS users gather and manage day-to-day geographic data acquisition more efficient.
Optimized production
Thanks to mobile internet, you are not limited by the range of radio systems and you do not have to deal with questions of frequencies or interference. The time saved allows you to multiply the work and concentrate on your production.
Real-time positioning correction also allows you to use the data collected directly and thus free you from post-processing work.
Need for precision
Example: the major challenge of geo-referencing buried networks, locate all sensitive networks with an accuracy of 10 cm
The new regulations reinforce the obligation to ensure the safety of the work by the project owner thanks to the precise location of the networks. Thus, all recipient operators of a work request (DT) will be required to transmit network location data so that the work can be carried out in complete safety.
The networks will be qualified according to three accuracy classes:
Class A (40 cm, which amounts to taking readings with 10 cm precision),
Class B (between 40 cm and 1.0 m)
Class C (greater than 1.0 m).
In your professional practice, to meet your missions and your obligations, you can count on the knowledge, the know-how, the centimetric precision and the repeatability that the Orphéon network has provided for more than 12 years to be able to meet all the requirements. from class A to class C. (…see documentation)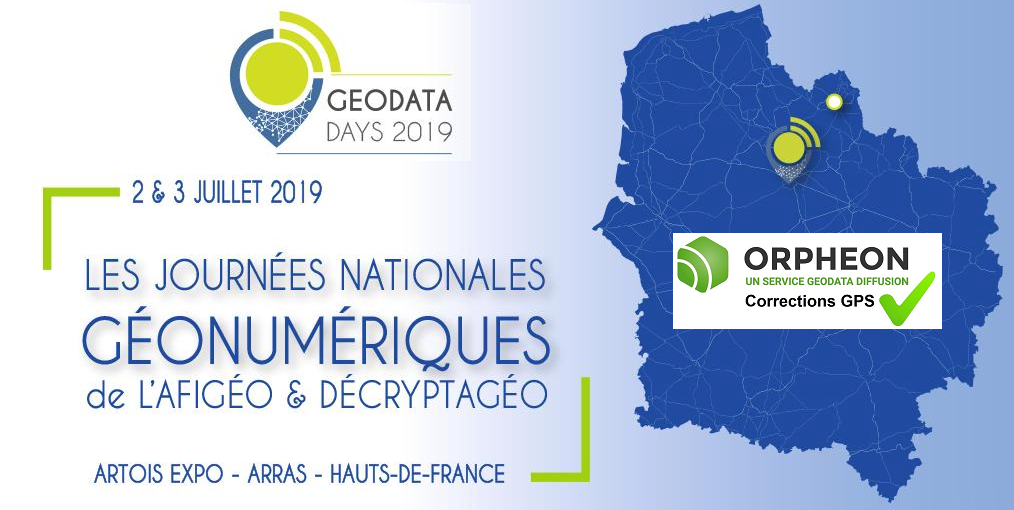 Rendez-vous à Arras, les 2 et 3 juillet 2019, pour la prochaine édition des GéoDataDays !

In order to offer offers perfectly adapted to the needs of users, we have designed several subscription formulas. Our commercial offer is very clear and very flexible. So, in complete transparency, you only pay for what you really need.